Welcoming 2021
How some of Shillong's personalities have approached a New Year with the lessons learnt from a tough 2020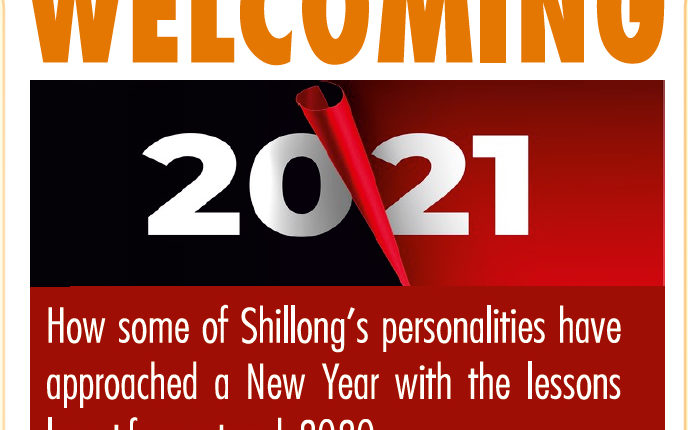 Sunday Shillong wishes everyone a Happy New Year. As we hope for a better 2021, we bring you New Year messages from some prominent figures in our city.
We asked each one of them the following questions:
How has 2020, a year of new learning, been for you?
Did you find yourself getting back to a hobby you once loved?
What are your key takeaways from 2020?
Any message for the people of Shillong for the New Year?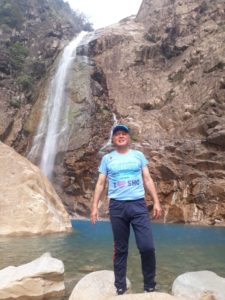 Rudi Warjri, Retired diplomat
Indeed, we are living in a new normal. Sometimes like Alice in Wonderland. A wake-up call that Nature is really hitting back.

Mercifully Yes! After the lockdown, the golf course reopened and I managed to play again.

Briefly! The VUCA world will become even more permanent. V – Volatility (sudden, rapid change); U – Uncertainty (lack of predictability, surprising); C- Complexity (no clear cause and effect – chain, multiple forces) and A – Ambiguity (mixed meaning, difficult to interpret). The tragedy is that the ruling political class doesn't seem to realise the magnitude of the impact of VUCA. Nationally, the political priority is more religion centric. At the State level it is more populist centric.

Work against the tide of the VUCA world. Begin with Nature and the environment!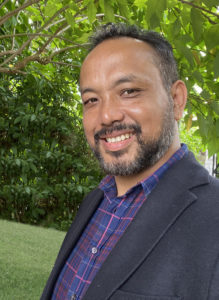 Larsing Sawyan, Managing Director of Centre Point Group Enterprise
2020 taught me to not take anything for granted. To appreciate and treasure every blessing, small or big. It has taught me to understand further that there really is nothing more important than looking after one's health and the importance of sustaining the environment at all cost. Because there is no substitute to the treasures of nature and no matter what man invents it can never replace pure air, water, sunshine and pristine nature.

Once the lockdown began, I started getting back to cooking, something I had not done in over a decade. Besides, I caught up with a lot of cinema and onscreen content that I had missed out on in the last many years. Lastly, I have taken up my new hobby of farming ever more seriously than I have done.

Never give up. When the going gets tough, keep your head up and open up your mind to different opportunities that may exist. Never succumb to pressure and do not panic. Think out of the box, if required. Lastly, try and make opportunity, even in adversity.

Let's be progressive. Let's take a collective pledge to protect our environment and the natural beauty of our State. Let's also collectively resolve to build a Stronger Meghalaya and instil a sense of self confidence and pride in our youth to enable them to exist, grow and develop as equals without any self-doubt and fear whatsoever in an ever more global world that we live in.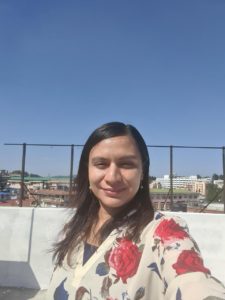 Farida Warjri, Former HOD, Dept. of Social Work, St Edmund's College and proprietor of Rose Warjri Bakery
Personally, 2020 has been a year of introspection, a year of learning, unlearning and relearning. It has been a year of redefining what we hold dearly while also being grateful for life's lessons learnt unfortunately through a global pandemic.

2020 has definitely been a year where the notion of time management has had to be rearranged and reorganized since a lot of activity has been happening remotely. I am happy in a way that I got back to playing the piano which hasn't happened for the past 25 years. I have also started reading on a more regular basis and this, in a way, limits screen time and it requires conscious effort and determination considering the fact that we are swamped with multimedia information every second of the day.

The key takeaways are – to reinforce the belief that nothing is to ever be taken for granted, be it health, finances, human relationships and spiritual connect. This has been an unprecedented year for everybody. Some have had to encounter very harsh life changing situations, loss of jobs, loss of loved ones, loss of business, some rendered hungry and homeless. We have also witnessed the fate of migrant workers and the plight of farmers and we know that this year has hit the marginalized communities the hardest, and it is through the images that we see, the people that we meet, that has reinforced the belief and left an even stronger imprint that 

compassion

and 

empathy

 is key. No matter the wealth one accumulates or the degrees one acquires, if we have lost the sense of giving, the sense of being all embracing, then surely, we have lost it all. I would like to commend the resilience shown by children and young people through this year in not being able to go to school, to meet their peers, to run and play as they used to and yet have adapted so successfully. They will one day unfold stories and memories of a year that was 2020.

My humble message as a mother is to our young people to learn to be more caring and more giving, to be more thankful and to spread cheer by sharing, in every way possible – it could be spending quality time with people you love, sharing educational or creative resources with others, encouraging a friend or someone you meet along the way, for surely, no one has ever become poorer by giving unto others. When we learn the art of giving, we learn to embrace humanity even with all its misgivings and make this world a more liveable and a more vibrant place to be in. I pray that as we usher in 2021, we will keep up with our morale and continue to lift each other up with the hope for brighter and better things ahead. May God bless us all!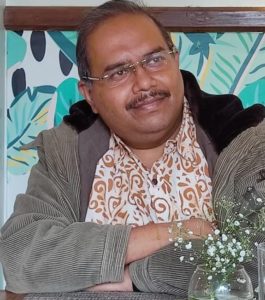 Binayak Dutta, Assistant Professor of History, NEHU
Wonderful. Made me learn how to use technology in the teaching-learning process.

I read more this year.

World will never be the same, post-COVID-19. While it has created physical distance, it has reinforced hopes in the inherent goodness of human values.

Every impediment is an opportunity to make our lives better for ourselves and for society.
Sapna Mordani, Entrepreneur, businesswoman, and homemaker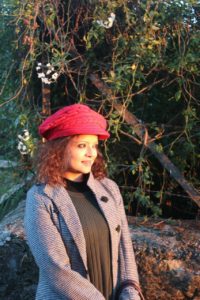 2020 has been quite a teacher. But love the momentous year or hate it, it has taught us quite a thing or two. As an entrepreneur, I have learnt to always be prepared and to never ever let one's guard down. As a homemaker/mother, 2020 has been an eye opener in many ways. I learnt that at home, the family can work together comfortably while spending quality time. We can make the most of limited resources if we want to. Being a mother to an 8-year-old, I recognised the joys and rewards of home schooling.

Not one, but a couple. It took a pandemic for me to realise that I had neglected my hobbies owing to the busy life we led. So, I took to reading voraciously, writing poetry once again (something I hadn't done for years), baking and cooking.

2020's key takeaway for me is to learn to accept and value what we have and find joy in the smallest of things. I have understood that gratitude is the only way forward and that we must be thankful at every step.

First, I would like to wish all Shillongites a very happy 2021. Let's not forget the lessons 2020 has taught us and make each moment of 2021 count. As Denis Waitley rightly said, "Happiness cannot be travelled to owned, earned, worn or consumed. Happiness is the spiritual experience of living every minute with love, grace and gratitude."