For entrepreneurs, the pandemic-hit 2020 was ideal for turning their dream into reality. It was a year of innovation in the world of technology with new apps impacting lives. One such app is TuitionBud that aims to make digital education accessible and easy to navigate. A five-member team – Aman Besara, Aditya Agarwal, Parth Gaglani, Shivang Agrawal and Basil Zaman Ayyoob – built this app for teachers.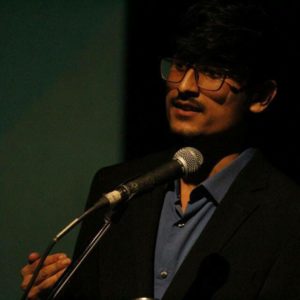 Sunday Shillong caught up with Aman Besara, one of the co-founders of TuitionBud. Here are excerpts from the conversation
 SS: The education sector underwent a change in 2020, the year of "new normal" when the TuitionBud app arrived. What is the feeling?
Aman: The year 2020 has been a bumpy ride for the entire world where I believe most of us had our many 'firsts'. The education sector was no exception and can be considered as one of the most impacted sectors, especially in India. Teaching online is a tough and daunting task, considering the number of activities it requires to successfully manage and deliver a single class. We at TuitionBud have emerged to ease execution of these activities and alleviate the problems that arise from using disconnected and complex solutions. It feels great to empower the tutors by enabling them to shift online easily at almost no cost.
 SS: How and when did the idea for this app come?
Aman: Late March, when the educational institutes and coaching centres across the country were closed down. There were talks of education going online. Taking classes on video-conferencing solutions like Zoom/Google Meet would not have been enough since the teachers required much more – sharing notes, solving doubts, taking tests, etc. Due to the limited technical expertise of a large segment of our teachers in India, using then existing complex platforms would have been difficult. Hence, the idea was born to create a solution which is holistic, affordable and easy to use.
 SS: How did you arrive at the app name?
Aman: We wanted to create solutions for all after-school education needs and be a buddy for both the educators and learners, hence, TuitionBud.
 SS: What is the vision of TuitionBud?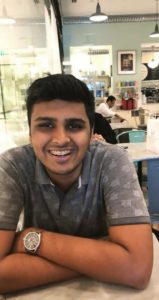 Aman: TuitionBud's vision is to be a one-stop platform for all educational needs – finding a tutor, solving doubts, getting educational content and improving the quality of learning for students. For tutors, it is a platform to improve their content delivery and business.
 SS: What is the core philosophy of TuitionBud?
Aman: Our core philosophies are focusing on the users, promoting innovation, and giving freedom to our employees to express their skills. Quality education should be easy to impart, accessible and affordable for both students and tutors.
 SS: As almost every sector of life is getting digitised, what challenges did you face?
Aman: The biggest challenge we have faced is adoption, acceptance and awareness of digital technology and products among people. But there is a positive trend that more and more people are accepting and learning to use digital products. However, with the increase in digital products, there is an issue of data security. I hope stronger laws will strengthen data privacy and security. This would enable trust in the digital infrastructure and allow more people to adopt technology.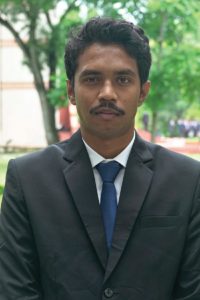 SS: How many people form the core team of this app?
Aman: We are five people in the core team. We knew each other from college days. Four of us are from IIT Kharagpur, and one is pursuing MBA at IIM Kolkata currently. Coincidentally, three of us got jobs at the same company in Saudi Arabia where we were working in the Strategy team. We always had the knack to start our own venture but never found the right opportunity and goal. With the onset of the pandemic and the difficulties it posed to the education sector, we now had the perfect plan and solution to alleviate the same. The idea saw us bonding, after which we left our jobs to pursue our calling.
 SS: Where do you operate from and how do you manage your days?
Aman: Every member of our team is currently working from home. We are also learning to adjust to the new normal and work from home. Initially, we had difficulties, but now we have found an efficient medium to work and communicate with our teammates. We do not have an office space yet, but we are soon planning to have one.
Being an entrepreneur, every day is different. Each new day brings with it new sets of challenges to deal with. I try to make a routine, stay calm, and focus on the challenges I face. If I feel down, I remind myself why I am doing it.
 SS: How do you navigate through conflict of interest within your team?
Aman: We're all driven by a common vision and do not face any conflict of interest, but we do have differences in our opinions. And when that happens, we start from the basics – write everything down, critically evaluate our options without any bias, and decide on what is best for our vision.
 SS: How do you see TuitionBud balancing rote learning and digital education?
Aman: In his recent Mann Ki Baat, Prime Minister Narendra Modi emphasised on the importance of digital education. We plan to bring talented tutors from all over the world to provide quality, accessible, and affordable education for all. Given the country's current scenario and inequitable access to education, we firmly believe digitization of the education sector is the way to go forward. If there is support from government institutions and we educate the people on the merits of this mode of education and make it affordable, I don't think habits won't change. Just see how many new Indian customers are accessing social media and the internet after the internet became cheap.
 SS: What challenges remain for TuitionBud as we march into a new future?
Aman: There are three biggest challenges we face. First, the lack of digital infrastructure. Technology is still very geography-dependent. To have access to good and cheap internet, you have to be in cities and towns in India. Most rural areas tell a different story. Even though our product works at low latency, we would like to reach rural areas where the internet is still a luxury. Second is lack of technical knowledge. We have to keep educating our customers to maximise our product's potential and so they can impart education to the students in a better way. The final challenge is the lack of strong data protection laws. This will enable trust in our systems, and the digital adoption by tutors and students will expedite
 SS: What is your message for young people who want to contribute to society?
Aman: India really needs young entrepreneurs to drive innovation and grow as an economy. And be assured that you will receive support from everyone in every possible form. So, keep chasing your dreams!
 SS: Lastly, what is your method to digital madness?
Aman: We believe in debating and questioning throughout the process. We are a flat organisation and give our employees total freedom to experiment, lead projects, and allow them to question us on every aspect of our product and improve it further. This has helped us to come up with various improvements which have been well received by our customers.