HSPDP, PDF flag concern over outsourcing of MeECL work
Parties bat for use of local resources in letter to CM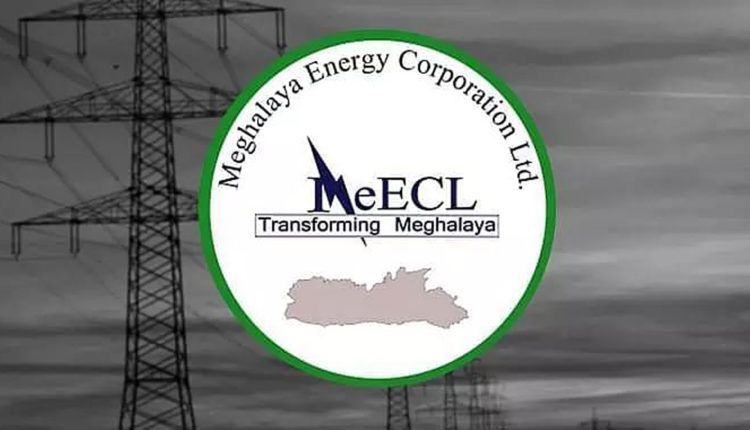 SHILLONG, May 15: Constituents of the NPP-led government in Meghalaya — the HSPDP and PDF — on Saturday met Chief Minister Conrad K Sangma to express their concerns about the Letter of Approval (LOA) awarded to one Uttar Pradesh-based firm for operation and maintenance of the 56 33/11 KV sub-stations in the state.
In a memorandum to the chief minister, HSPDP president KP Pangniang said that as per media reports, the MeECL has already outsourced the 33/11 KV sub-stations to the UP-based firm, M/s, Broadcasting Engineer Consultants India Limited (BECIL).
Pangniang said that the party stands is very clear —prioritise state's own natural resources for generating employment opportunities for the local youths. "We therefore request the government that the matter should be relooked and revoked," the HSPDP president stated.
He also questioned as to why there was a rush to award the LOA when the government had recently constituted an independent inquiry by a retired judge on the alleged irregularities in the MeECL.
Regarding the one-time settlement scheme, Pangniang said that the government needs to have a relook on the scheme since it appears the total amount waived on the 12 industrial units is Rs 17.35 crore which has caused huge loss of revenue to the corporation.
The HSPP president also raised the issue of the special tariff offer to Byrnihat Industries Association (BIA).
He observed that the Meghalaya Power Distribution Company Limited (MePDCL) had proposed to hike the tariff for 2020-2021 for the industries from Rs 6.60 per unit to Rs 9.50 per unit but the Meghalaya State Electricity Regulatory Commission (MSERC) did not approve the proposal. "But it was alleged that on October 7, 2020, the MePDCL had signed the memorandum of Undertaking (MoU) with BIA for the sale of power at lower rate from Rs 6.60 per unit to Rs 4.90 per unit and the demand charge/fixed charge of 230/KVA per month has been waived to Rs 0.0/KVA per month," the HSPDP president said in the memorandum.
Meanwhile, PDF acting president, Banteidor Lyngdoh, has urged the chief minister to keep the outsourcing of the 33/11 KV sub-stations to a company from outside Meghalaya in abeyance.
Stating that the contract which was awarded to the firm from outside was not done in a proper way, Lyngdoh stressed on the need to have clarity on this matter.
"He (chief minister) assured that he will convene a meeting of the ministers and all the allies of the MDA to clarify on this matter," the PDF acting president added.