The Wonder Grass
Single-use plastic is one of the biggest headaches for environmentalists as they take decades to disintegrate and meanwhile pollute the earth. Sustainable bamboo fibre products created by Bio Craft Innovation, a start-up, help reduce the use of this plastic, reports Jason Chiang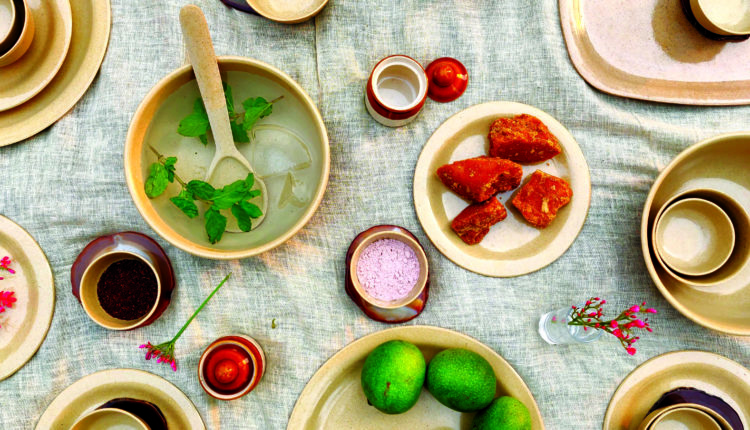 One million plastic drinking bottles are purchased every minute, while five trillion single-use plastic bags are used worldwide every year, according to the United Nations Environment Programme. Additionally, half of all plastic produced is designed to be used only once. This proliferation of single-use plastic, which contributes to greenhouse gas emissions at every stage of its life cycle, is a significant threat to the Earth's climate.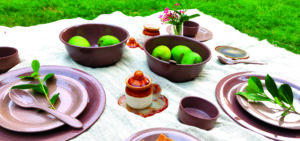 "Emissions from plastic emerge not only from the production and manufacture of plastic itself, but from every stage in the plastic life cycle — from the extraction and transport of the fossil fuels that are the primary feedstocks for plastic, to refining and manufacturing, to waste management, to the plastic that enters the environment," says the "Plastic and Climate: The Hidden Costs of a Plastic Planet" report by the Washington, D.C.-based Center for International Environmental Law.
Bio Craft Innovation has pioneered a potential solution for this crisis: sustainable products made from bamboo. Since 2019, Bio Craft Innovation has experimented with bamboo fibre as a possible alternative to plastic.
After converting bamboo and other agricultural waste to pulp, some ingredients are added to give the material strength and durability. The result is a proprietary bamboo-based granule that the company has worked to convert into textiles and non-woven fibres, which Bio Craft Innovation calls IBANSS granules.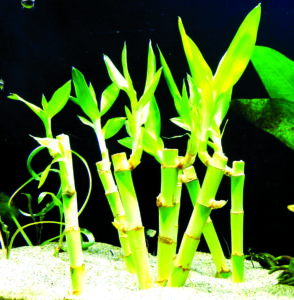 "Our IBANSS granules are made from cellulose derived from non-wood-based sources like agricultural waste and bamboo," says Anubhav Mittal, Bio Craft Innovation's founder and chief executive officer. "We pick up agricultural waste, post-harvest, and convert it into cellulose fibres. These fibres are then converted into thermoplastic granules using starch and additives, which can be processed on standard plastic machines, like injection moulding or film blowing machines."
Bio Craft Innovation was part of the Nexus Start-up Hub at American Center, New Delhi. Nexus, a collaboration between U.S. Embassy New Delhi and the non-profit organisation Alliance for Commercialization and Innovation Research, serves as a hub to promote Indian start-ups and the entrepreneurial ecosystem.
India has extensive forest biomass resources and abundance of bamboo plantations in its North Eastern states. There are 136 types of bamboo cultivated on more than 15 million hectares throughout the country. One of Bio Craft Innovation's objectives is to leverage the abundance of bamboo in these areas, while also helping the regional communities prosper.
"We have plans to procure our raw material from farmers directly, at above-market prices. We also engage rural youth and women in this process to train them and generate local livelihood," says Mittal.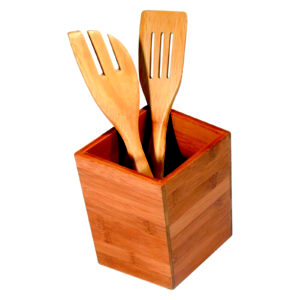 With its breakthrough IBANSS bamboo granules, Bio Craft Innovation has launched its first eco-friendly collection of organic bamboo products under the brand name Biomize. The collection, which includes plates, bowls, containers and cutlery, is completely biodegradable at the end of its life cycle and can be used to make compost without any expensive recycling process. Prices range from Rs. 345 for a tikka platter set to Rs. 2290 for a full dinner set.
As the COVID-19 pandemic disrupted supply chains, Mittal's team has responded by emphasising self-reliance and strategically utilising local resources. With the increase in global demand for plastic textiles to make medical protection items, Bio Craft Innovation saw an opportunity in developing biopolymer-based textiles with IBANSS bamboo granules.
Mittal says his company will launch face masks certified for 95 percent and 99 percent protection, made entirely from biopolymers. Additionally, the team is also developing bamboo charcoal-based filters for face masks for anti-bacterial protection.
Looking to the future, there are many exciting projects on the horizon for Bio Craft Innovation. Mittal's team is setting up a pilot project in Uttarakhand, with the assistance of India's National Bamboo Mission.
The company is developing a micro-entrepreneurship model to enable local communities to produce compostable polybags, dustbin liners and planter bags. "The pandemic has made us evolve to changing market dynamics and innovate to offer new products that are in demand," says Mittal.
"For villages in the Himalayas, this will be a source of livelihood and reduce plastic waste in the mountains." (SPAN-TWF)