The Artist's Sole
Encouraging Youth aspirations augments creative pursuits and prominence exponentially, observes Esha Chaudhuri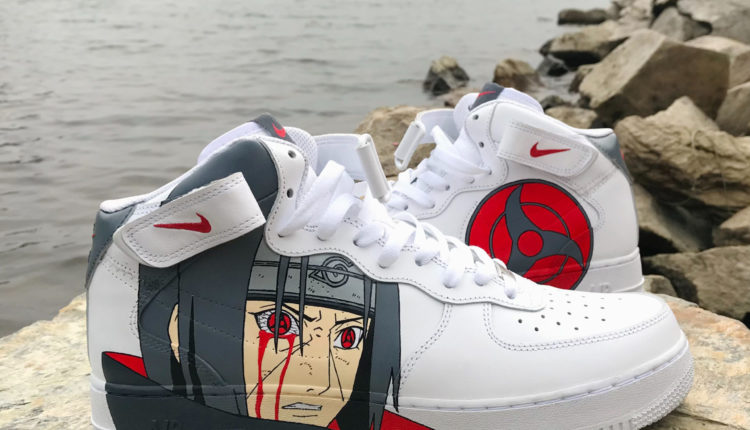 By Esha Chaudhuri
Once a symbol of athleticism, now taking over as a burgeoning culture, the sneaker trend is on the rise and here to stay. The sneaker culture has been afloat for a while, but the pace at which it has picked up in the country as well as locally has spurted during the pandemic and thereafter. Taking this upward trend a notch higher, local budding artist, resident of Motphran, Nazarul Haque popularly called 'Naz' in the sneaker circles, showcases attractive artworks on sneakers adding a personal touch, turning ordinary and high-end sneakers into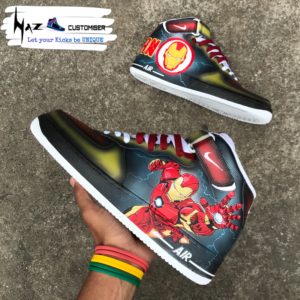 unique works of art. Traversing through the journey of a young and local artist, Sunday Shillong explores these aspects of passion and other factors responsible for his talent.
Step by step 
Nazarul's introduction to the sneaker business was not a fad. In fact, he grew up with an innate liking for it. As he expresses, "I was into sneakers since my college days which got further boosted after my graduation when I went to Delhi for a job in the corporate sector. I'd often check sneakers based on my interest. It all started when one day I stumbled upon this appealing pair of shoes – at that point in time I didn't know the name of that particular pair but I researched and found out that it was a Jordan Retro 4 and it was customised. Thereafter, I wanted to get that pair and get it customised for myself but I couldn't find any such person in India. Then, I thought of giving it a shot by doing it myself as I had a flair for arts and crafts since my childhood."
After toiling as an accountant, Nazarul's need for a break from the drudgery of daily living resulted in a fair amount of trial and error, as he rightly says "my job in Delhi got monotonous and my parents are in Shillong by themselves, so I came back to Shillong and started gathering more knowledge about sneaker customisation and in this way it started off".
From learning to mastery 
Sharing excerpts from his personal learning, Nazarul shares, "Initially I wanted to do it just for myself but when you get a chance to earn, you should grab it, especially when you love the work. I learned everything from the Internet and YouTube."
Commenting on the shift to sneakers as a popular footwear option, Nazarul says "Sneaker culture has grown in India in the last 2-3years. Here in Shillong, the trend is slow but rising.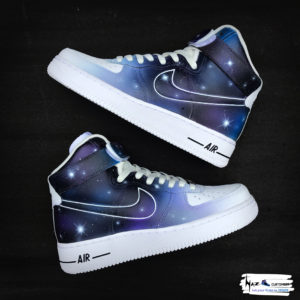 However, in the metropolitan cities like Mumbai, Delhi and Bangalore it is skyrocketing."
Sharing details on the mechanism of his work, he says, "I mostly customise with colours, and the design that I make depends on my clients' requirements. We have a detailed discussion on what they are looking for or they just give me a theme and then I make the design accordingly. My focus is on detailing, hence I am learning more and more from each and every custom order."
Speaking of his clientele, Nazarul says, "99% of my clients are out-stationed."
Resident of Jaiaw and a client of Nazarul, Jeremy Dkhar tells Sunday Shillong, "The first sneaker I ever bought and which made me fall in love with the sneaker culture was the Nike Jordan 3 True Blue in 2009. It was an expensive buy, and in the years since I bought a few more, but I wanted some art on them. I heard of Naz's shoe customising and then my sneakers became new altogether with more of a personalised and unique touch."
Another client and resident of Rynjah, Ridakynti Kharwanlang says, "I'm a basketball player and like hip-hop music genre, and so sneaker wearing goes hand-in-hand. I always wore sneakers, so one day a friend mentioned that I should try customising it. While I was looking for potential designers, I came across Naz's page and I couldn't have been happier. He converted my Nike's AF1 into something very special."
A student pursuing E-sports in Delhi, Ankur Dhar remarks, "For me, Naz's work is very creative and he fulfils his customers' requirements at a very reasonable price. The hard work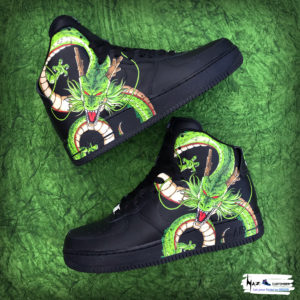 and passion with which he customises a sneaker truly shows in his work."
Social media the game changer 
Like most young entrepreneurs, social media has been a handy tool to showcase their work, attract potential buyers, as well as an excellent space for collaborations and to get noticed by the big names. Nazarul's story is not too different. He affirms, "the best part about creating my page on Instagram was that I started tagging celebrities and luckily Raftaar, the Indian rapper, lyricist, dancer, TV personality and music composer from Bollywood took notice and contacted me for customisation. So that was my first big commission. It required a lot of detailing, something I hadn't done before. When I sent him the shoes, with the Dragon Ball Z theme he wanted, he did an Insta story and I saw my follower count go from like a hundred people to almost 2,000! Then the well known television artist on MTV Roadies, Rannvijay Singha, also got in touch with me and I designed a custom pair for his Fila RV collab."
A few other accolades that find mentions here are the GQ fashion magazine feature, where Nazarul was credited as "the only sneaker artist from Shillong" and Street Sense, an online forum on fashion calling him "one of the best in the league from India for Sneaker customisation." Humbly acknowledging his ascending star status, Nazarul says "I don't think that I am the only one but I don't know anyone else from Shillong who is known nationally. Nonetheless, it does feel great to be recognised by such platforms especially because it's solely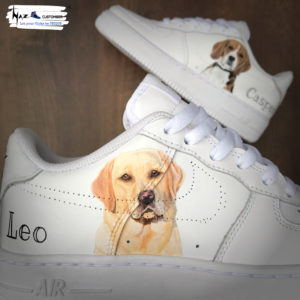 for my work."
As a note of inspiration for the youth navigating their path to begin their own venture, "Always do what you love and one day it will become your profession and it will give you a name also. Don't stop doing what you love even if you can't make it your calling, at least it will give you happiness."
Concurring to this, Dhar says "The growing sneaker and streetwear culture needs to be supported and promoted a lot more in India, especially through social media. It's great to be a part of it and there are growing  brands who are fulfilling the needs of people at very affordable prices. Many want to be on the top of the sneaker game purchasing expensive sneakers, not understanding that being a part of it is also to love shoes regardless of their price or demand. There are many in the business, who even charge hefty amounts just for their name and hype but Nazarul is different, he's one of the few, who truly loves sneakers and charges reasonably for his hard-work."
With retail brands increasing their range of products from colours, styles for comfort and easy wear for most occasions now, Meghalaya is also slowly pacing towards the sneaker culture. In big cities, people are organising sneaker festivals and through those festivals many sneakerheads are coming out and getting noticed. On an ending note, Nazarul says, "Love for sneakers doesn't have any age."
Given the versatility of the footwear in question, with regard to comfort, style and making a personalised fashion statement marks for innovation, and celebrates talent and entrepreneurial aspirations of the fervid youth just as Nazarul has.