SHILLONG, Dec 1: Home Minister Lahkmen Rymbui has lamented that the recent chaos in the Cherry Blossom Festival at Polo Ground has come as a bolt from the blue to him.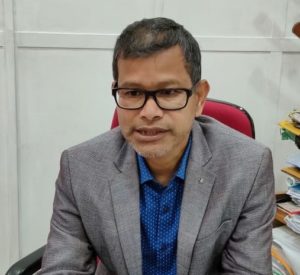 Speaking to reporters on Wednesday, the home minister said that although necessary steps were taken to ensure proper security at the venue, the situation somehow went awry, taking the authorities aback.
"We did not expect that so many people will come out. Some even took advantage of the situation," he said. "We have seen that Meghalaya people love festivals and concerts; so the police and district administration should take extra care whenever such festivals or concerts are held and ensure that such things do not happen," the home minister contended.
Rymbui also said that appropriate action will be initiated against the ones involved in the vandalisation of public property.
It may be mentioned that the second day of the Cherry Blossom Festival at Polo Ground was marred by an unlooked-for chaos, following which police resorted to firing tear-gas canisters to disperse a crowd that wanted entry inside the venue, which was already filled to the brim.
Police officials have said they were compelled to resort to tear-gas firing at the JN Stadium gate as a crowd forcefully wanted to get inside the venue despite there being no space inside.