SHILLONG, Dec 1: NCP state president, Saleng Sangma, is optimistic that All India Trinamool Congress entering the political fray in Meghalaya should not be a detriment to other parties in state.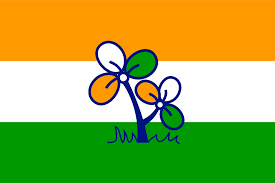 Claiming that the TMC is perceived as a "Bengal party" in the tribal belts of Meghalaya, Saleng said the TMC will have to start from the scratch if it wants to politically grow in Meghalaya.
Speaking to media persons here on Wednesday, Saleng, who is a part of the MDA Government, said that no one can predict the future of TMC in Meghalaya as parties come and go here.
"We are a tribal belt and people perceive AITC as a Bengal party. There may be negative thoughts in the minds of people about the party at a time when we are fighting for ILP and against CAA," Saleng said.
He argued that 12 MLAs joining the TMC does not mean people will vote for a new party.
Casting aspersions on Mukul Sangma, Saleng said Mukul, despite being a leader, is complaining about the leadership in the party.
"It was funny to see Mukul Sangma shouting Mamata Banerjee and TMC zindabad when people earlier used to shout Mukul Sangma zindabad and Congress zindabad," Saleng said.
When asked if Mukul's presence in TMC will favour the party in Garo Hills, he said, "Dr Mukul Sangma is not PA Sangma. Whether he can replicate the qualities which PA Sangma had is a big question and challenge for him."
Saleng also reiterated his political allegiance to the NCP.