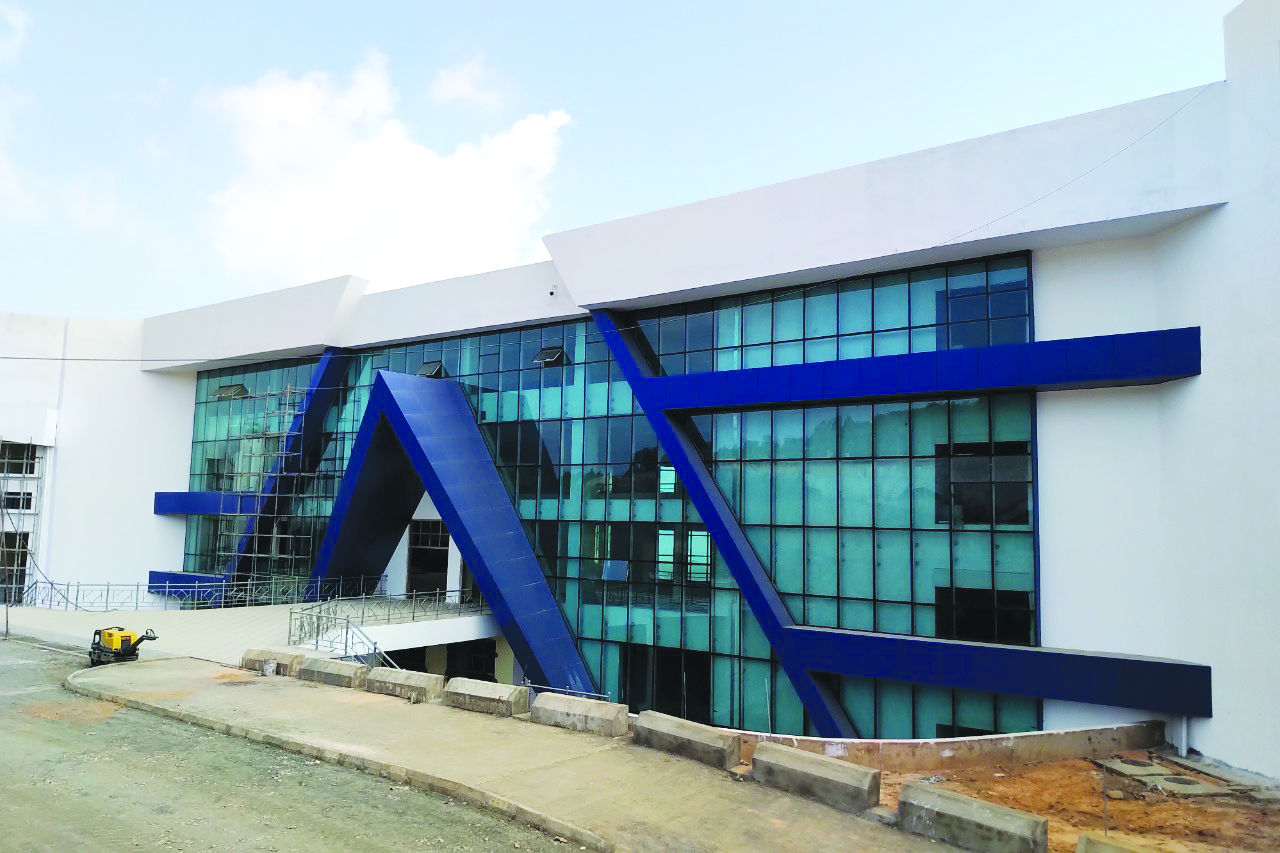 SHILLONG, Jan 16: The construction of the Shillong International Centre for Performing Arts and Culture (SICPAC) is likely to be completed by April this year.
"We are planning to inaugurate this project as a part of the year-long golden jubilee celebration of statehood," a senior official said.
He said the state government has set a target of April to complete the project. It is coming up on a 40-acre plot of land at Mawkasiang in New Shillong Township.
"But with the surge in COVID-19 cases due to the Omicron variant, it will also depend on how the situation evolves in the next few months," the official added.
The main building is almost complete and finishing touches are being given. The work of the open air amphitheatre is still left, he said.
According to the official, the government will try to complete the pending internal, acoustical, stagecraft and other works.
Asked if there will be escalation of cost due to the delay, he said there is no escalation of cost for the main building. "But there could be cost escalation in additional features," the official added.
The Hindustan Steelworks Company Ltd, a Central government PSU, is handling the project which has been funded under the Non-Lapsable Central Pool of Resources. The Centre's share of funds is Rs 136.20 crore while the state's share is Rs 15.13 crore.
Facilities at the SICPAC include a multi-purpose theatre with a seating capacity of 1,750, an open-air theatre with a seating capacity of 15,000 and parking space.
The project was sanctioned on March 27, 2014 and the contract was awarded on February 25, 2015.
The SICPAC will also have performance space, banquet halls, international guest houses and international convention centre with state-of-the-art facilities.
It will house an art gallery, tribal museum, banquet hall, office space, media centre, food court, fire-fighting and prevention system, effluent treatment and rainwater harvesting system.
The facility is envisaged to host music, dance, theatre, film festival and other activities that would promote culture and arts, particularly those of the north-eastern states through cultural exchanges with various states in India and other countries.