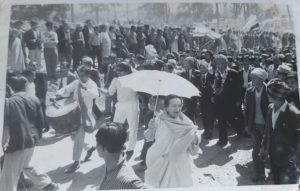 Time really flies. 
I can vividly recollect the day of declaration of the new state of Meghalaya by Indira Gandhi, the then Prime Minister.
Shillong and the two districts – United Khasi & Jaintia Hills and Garo Hills – had seen a mass movement for more autonomy. It was a peaceful democratic movement marked with negotiations and mutual understanding. The credo of the movement was 'victory over violence'.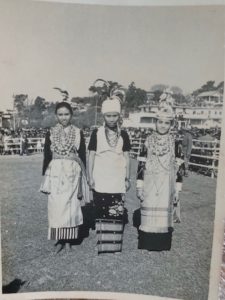 Meghalaya became an autonomous state on April 2, 1970, and a full-fledged state carved out of Assam on January 21, 1972 with Shillong as its capital. 
Gandhi reached Shillong to declare Meghalaya as an autonomous state on April 2, 1970 and to announce the auspicious moment of its birth. The big crowd, including yours truly, welcomed Indiraji with a loud cheer. 
The programme was organised at the Laban Garrison Ground with colourful events. Gandhi was honoured with a Khasi attire with which she was partially dressed. The programme started with the national anthem followed by a band and the swearing-in of the ministers of the newly-born Meghalaya.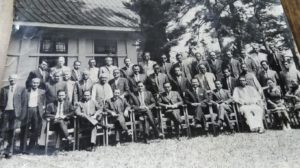 The state's founder-Chief Minister, Captain Williamson Sangma gave the welcome address.
The audience found Gandhi's inaugural address highly inspiring. She was presented with a very attractive bouquet of locally available flowers. 
The welcome address on behalf of Bimala Prasad Chaliha, the then Chief Minister of Assam, was read by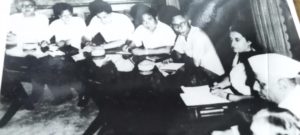 the revenue minister of Assam as Chaliha could not be present due to physical indisposition. He wished Meghalaya a very bright future with all-around success. 
A cultural programme showcased the attractive dances of the local tribes much to the thrill of the Prime Minister. A beautiful chorus song, 'Meghalaya will shine' was sung by the Girls Guides.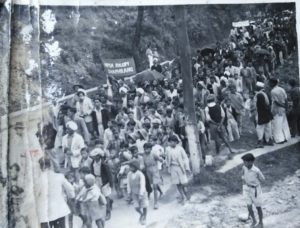 The programme ended with the national anthem.
Meghalaya has stepped into her 50th year. It is time for introspection for the people of the state on what they have contributed and achieved for the state.
Fifty years ago, Meghalaya was known for respect for women and their rights. We have to ask ourselves if we have been able to maintain this.
I wish 50 years young Meghalaya a very bright future, stride on the principles of peace and coexistence laid down by our founding fathers.