By Esha Chaudhuri
As Meghalaya prepares to celebrate its 50th Foundation, we recall the role of its leaders and many who participated in the hill state movement. They came from a cross section of society including the young and elderly. With "No Hill State No Rest" as their refrain, with songs and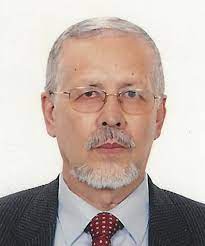 banners they held forth for many years in peaceful demonstration in support of what they believed was their right. The role of the general populace in their movement in what culminated with Statehood requires to be recalled. A volume/gallery on the Statehood Movement could be a befitting memorial to this significant chapter of the States' history.
Never have societies faced so many changes upon their lives and culture as they face today. Whatever happens in the years to come, with hope that it will be for the good of many, the people of Meghalaya should ensure their tribal roots are cherished and retained. The uniqueness of their clan structure, matriliny, traditions and traditional institutions of governance should be treasured and encouraged. By maintaining their special place and living in harmony, tolerance and support to other communities in the State, Meghalayans will have contributed to making the world a richer, more colourful and better place.
Khublei.
Prof. David Reid Syiemlieh
Former UPSC Chairman
Meghalaya, our beloved state has turned 50. It is a true milestone for the people of the state not because it has been a smooth journey but because we have stood the tests of time and have successfully faced all challenges that stood in our way, together.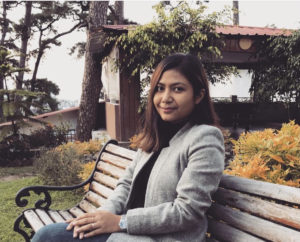 The idea of Meghalaya was to remain true to its democratic values and bring people from different cultures and communities together for an inclusive and harmonious living thereby bringing in peace and value to every community of this state.
When our forefathers and then leaders envisioned this idea, it must be remembered that people from different communities, different professions and social backgrounds came together to support the fight for this cause and our leaders in turn, made difficult and selfless choices. They always chose the cause and the people over themselves.
Let us keep in mind the glory of our history and work towards a brighter future.
Miani Shira
Member Legislative Assembly
 As Meghalaya turns 50, much can be seen going into Mafia hands control, in the realm of governance.
Health care is business now. State government hospitals are not well equipped and jobs in healthcare are given to political party units connections and procedures are bypassed to control.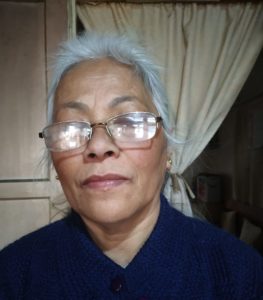 Merited youth don't have jobs, because they're given to the political linked, and officials' relatives.
Violence of women and children too is on the rise and trafficking is now inter district trafficking providing children to cattle smugglers, and the pandemic too witnessed hundreds of infants die in the State.
Scams are prevalent in almost all Departments for all political gains, and corruption is on the rise with an uncomfortable silence.
Much of environmental destruction is promoted through so called schemes which are loans and many are not aware. During the onset of COVID-19, many farmers were sandwiched through agents at throw away prices.
Looking at 50 and beyond, we hope and pray for a democratic state, with full respect and help to each other but not by force. Let us be watchful and speak out when there is any violence, destruction of environment, corruption and manipulation as no one in a Democracy.
Agnes Kharshiing
President of Civil Society Women's Organisation (CSWO)
I am blessed to have known the stories from my grandmother (L) Kong Listrimai Syiemlieh about how our state was fought for its own statehood. My grandmother being one of the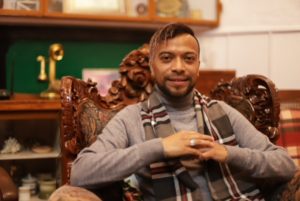 women of The Hill State Movement expresses her passion and pride to be a khasi.
On the 50th Celebration of our statehood, I hope and pray for Change. Passing by the different localities writings on the walls explains the rigid ignorance of the mindset of the people. We need to change – mentally and socialy. The future depends on how we look at, how to rise to the highest level.
God bless, wishing everyone a healthy, prosperous year.
Lamphrang Syiemlieh
Muscian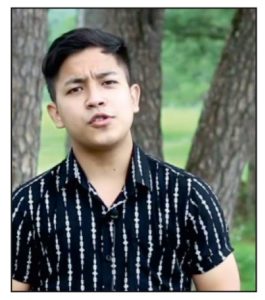 50 years of statehood is a time for celebrations but also a time for reflection. To honour the leaders of The Hill State Movement, it is for the youth to adopt greener and sustainable alternatives in place of our present extractive industries, while asking for greater financial accountability of those in power.
Joel Kyndiah
Fridays For Future Shillong
 As Meghalaya celebrates 50 years of autonomous state, it is despairing to reflect on its journey. In spite of being blessed abundantly with scenic beauty, natural resources and a strong educational base we have failed to capitalize on it. Our leaders and the elected government of the past and present have strayed away from the vision of our great leaders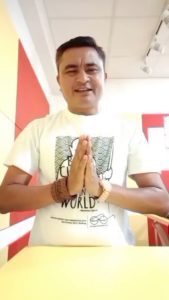 who led the Hill State Movement. We (the fellow citizens) are also responsible to the abysmal growth of Meghalaya. We have been muddled into the politics, greed of power, corruption, and largely undermined our role as an informed and responsible electorate. Meghalaya has failed to achieve its potential be it in the field of infrastructure, health care, sports, tourism, education, roads (especially in the rural areas), air connectivity and agriculture as well compared to other North-eastern states of India. As an Eco activist It is equally appalling to witness waste management has never been a priority of any government in these 50 years in spite of the rapid urbanization and expansion initiatives. The plight of Wahumkhrah&WahUmshyrpi are a clear depiction of the fate of rivers in the State. The unscientific and illegal mining rampant in the State has also led to serious concerns about environmental degradation.
As we embark on the journey ahead, I urge the youth of Meghalaya to come forward and take a proactive stance and voice out especially in politics, governance, entrepreneurship, environment, developmental issues and take ownership of the state and redefine the vision of Meghalaya 2072. Only you/ we can pull Meghalaya out of such mediocrity.
Nicholas J Kharnami aka Mirchi RJ Nicky J (Bah Manik)
Radio Jockey at 91.1 Mirchi Shillong, Eco activist.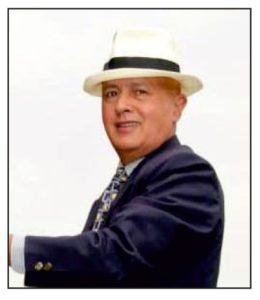 As a young teenager I closely learned so much about The Hill State movement and its leaders such BB Lyngdoh, PR Kyndiah and others because my house in Malki was the meeting point. We are proud of the distinct identity that we got. In 50 years, however, the real question remains whether we have been able to capitalise on the opportunities for the people and its development. Meghalaya has to keep pace with the nation and the world with its mindset and adaptability to change.
Rudi Warjri 
Former Diplomat 
Our leaders who perceived the idea of the state laboured, sacrificed and did nothing for self-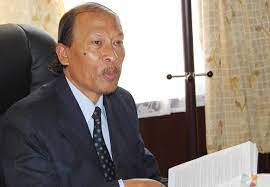 interest. We don't have leaders of that caliber anymore. 50 and beyond, we have it all and yet nothing at all. The true expectations and achievements have been lost. The state has seen a fair share of political instability with short term governments and a number of political parties wrestling among themselves, which I think has greatly interfered with the overall progress. Stability equals development.
Bindo Lanong
Former Dy CM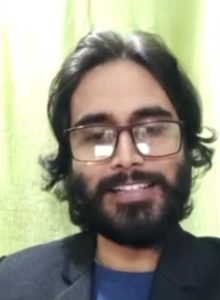 What Meghalaya needs is to place sustainability, environmental conservation and strengthening community level governance at the core of all its developmental efforts. We must join hands in building a clean, green and sustainable Meghalaya.
Vivek Kumar
Co-founder Saindur Enviro
Through the course of a trying pandemic and challenging government environments, what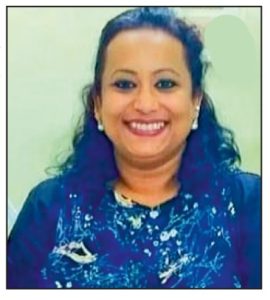 has come through is the voice of the people and the tenacity of our youth. It is no coincidence that we mark our Golden Jubilee in the midst of uncertainty. A reminder to us all that even the best laid plans must account for the unseen and the unknown. Affiliations aside, a consensus on the way forward for rural health care and access to health infrastructure must be arrived at. Maternal health and infant mortality are a subset of this lacuna and a sustained intervention to mitigate these alarming deficiencies is the need of the hour. Personally, Meghalaya has a permanent love affair with Hope. We've made our way through divisiveness, disillusionment and fear and our time to shine is whenever we choose it to be.
SzaritaLaitphlang
All India Congress Committee (AICC) Secretary in charge of Nagaland, Tripura, and Sikkim.
One of the most transformative shifts our state has seen has been the emergence of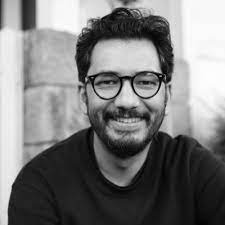 entrepreneurial caliber and youth engagement over the last decade. The state government's focus over consecutive administrations has consistently been on strengthening livelihoods linkages while building ecosystems to nurture enterprise and improve access to education. This cohesiveness of vision is a powerful catalyst for social change. Our youth empowerment interventions at Avenues' now reveal how careers in teaching and entrepreneurial pursuits are ranked much higher than any other domain. These are very encouraging trends and as Meghalaya heads into virgin territory, it is imperative that political will and an efficient bureaucracy come together making Entrepreneurship Support Systems, Youth Engagement Programmes and Non-formal Education the cornerstones of the next decade. On a personal note, my heart goes out to entrepreneurs and educators today. To each of you- may every step you take, be chosen from the grain of two beautiful words. "Why not?". Here's to Meghalaya's next 50!
Mark Laitflang Stone
Entrepreneur and Founder, AVENUES
Each generation owes a debt to the last, and each generation sows seeds that will be harvested by the one after it.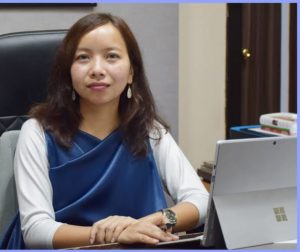 We stand on the shoulders of our founding fathers, men and women who came before us, individuals and groups of people who worked and toiled and envisioned and imagined. We are what we are because of those who raised us, who educated us, who provided the spark for our journey. Meghalaya is not only this beautiful land, Meghalaya is its people. On this Golden Jubilee, it is my prayer that we can all commit to making longer strides towards a future that is safe and peaceful, equitable and just, green and sustainable, full of opportunities and brimming with promise. We all have a role to play in it.
IsawandaLaloo
District Commissioner, EKH
 As a daughter of Meghalaya, I am full of gratitude to all the stalwarts of the Hill State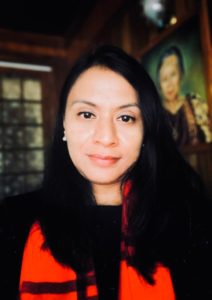 Movement who fought tirelessly and stood by their principle of preserving and safeguarding our identity and culture. They achieved this through an indomitable spirit of unity, cooperation and non-violence.
Five decades have passed by and various developmental indicators reflect the fact that in order to ensure better quality of life, though much has been done. There is a need to lay more emphasis on social and economic development.
 Farida Warjri
Social Activist