SHILLONG, Jan 25: Home Minister, Lahkmen Rymbui on Tuesday said the police are on the job to nab the culprits of the recent twin incidents of assault at Lumdiengjri and Dinam Hall.
Some people were injured in the incidents.
Rymbui told reporters that the police have already registered a case at Lumdiengjri police station and an investigation is on.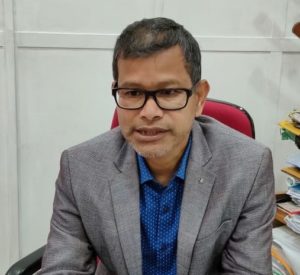 "We are hopeful that the police will be able to nab the culprits. The miscreants, responsible for disturbing peace and tranquility in and around the city, should be brought to book according to the relevant provisions of the law," the Home Minister said.
He also said that there is no question of lack of confidence among the policemen stating that they are prepared to maintain peace and harmony at any cost.
"It is the job of the police to ensure the safety of the city. But the cooperation of each and every stakeholder is of paramount importance to make sure such incidents are not repeated," Rymbui said.
He said it has been observed that CCTV cameras installed in private residences have helped the police in identifying and nabbing the culprits.
He said it is not right to view every incident as a communal issue.
"This is a very bad thing. I don't know why in Meghalaya we always try to give a communal colour to every incident," Rymbui said.
He said such behaviour emboldens the criminals to indulge in these activities which disrupt peace and tranquility.
He further said that policing is a continuous process and the police cannot put their guards down once they are able to solve the two assault cases.
It is the duty of the police to continue to remain vigilant and monitor the situation to prevent such incidents in the future, he stressed.
The Home Minister said it is too early to say if these were organised attacks or stray incidents or there was a political angle. "Let the investigation be over. We will then have a clear idea," he said.
UDP demands action
The United Democratic Party (UDP) has asked the state government to act against the recent incidents of hate crime in the capital city.
UDP general secretary Jemino Mawthoh asked the government to ensure safety and security of every citizen, irrespective of their community.
He pointed out that such incidents should be nipped in the bud so as to discourage others from taking advantage of the situation.
The UDP leader also asked people to refrain from giving a communal colour to such incidents.