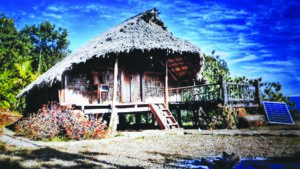 SHILLONG, April 7: The Centre has not received any proposal to accord the geographical Indication (GI) tag to Kongthong, the 'whistling village' in the East Khasi Hills, Union Minister for DoNER, G Kishan Reddy said in a written reply in the Rajya Sabha on Thursday.
He mentioned that as on April 4, 2022, the office of Geographical Indications Registry has registered 35 applications from the Northeastern region.
He also informed that two GI applications for Memong Narang (Citrus indica or wild orange) and the Khasi Mandarin variety of orange have been registered from Meghalaya.
Memong Narang was registered on August 29, 2013 while Khasi mandarin was registered on December 10, 2013, the minister said in his reply.