By Esha Chaudhuri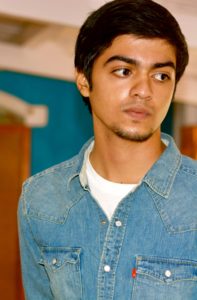 Sunday Shillong unearths Aditya Veera's rendezvous with Shillong that began without any sense of belonging to the city, whatsoever. It all started with his devotion for music. Through his broadcasting show, he connected with the natives of the city; sharing with them their mutual liking for and vast knowledge of music.
From being a full time civil engineer, he converted his passion for music into a form of dedicated profession comprising a successful podcast series – In Conversation With Stalwarts of Music. His exchanges with Erick Walls, a session guitar player to other popular names from across the globe like Kanye West, Nas, Beyoncé and Michael Jackson drew traction, which later culminated into a collaboration with the acclaimed radio channel, BIG FM.
Sharing musical experiences of these maestros with the people of India and other parts of the world, with a strong listener base tuning into his live interviews on Instagram and the radio shows in Shillong and Aizawl, Veera is on his way to becoming one of the first Indian music podcasters. His focus is exclusively on interacting with internationally-acclaimed musicians of Western Music, with his unique interviewing style that brings out honest and insightful conversations.
Invisible bond with Shillong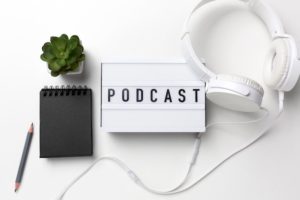 People of Shillong have always maintained its valued reputation of being music aesthetes. However, for a person who has never stepped foot in the city, Veera finds himself lapped in the centre of appreciation, affection and accolades. "I haven't been to Shillong, but it's on my bucket list and I'm looking forward to visiting the city. I have many friends who've enjoyed their experience and have shared about how approachable and appreciative the people are; not only when it comes to music but are a closely knit community that supports each other as well."
Striking an unseen yet deep association with the people in Shillong, Veera owes his successful initiative to BIG FM's Mark Swer who took notice of Veera's flair for music and supported his endeavours.
He says, "My collaborations with BIG FM Shillong and Aizawl, the biggest radio stations catering to Western independent music in India and helping curate their Indie Music playlists on several occasions since 2021 has been an incredible journey."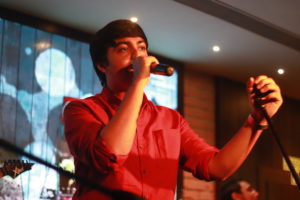 Describing his stint with Shillong and its local artists, Veera details, "Shillong is famously known for being the 'Rock Capital of India'; and justly so; since its people love listening to the radio and are very supportive of different musical initiatives."
"One of the premier Blues-Rock bands in India, and my favourite, Blue Temptation is from Shillong, whose frontman, Gregory Ford and I share a friendship rooted in common musical interests and I've always recommended their songs via my podcast" particularised, Veera. He further adds, "I also admire the band Soulmate from Shillong for all the incredible contributions they've made to the Blues genre in India."
As music creates a community of its own, through his career expansion of managing artists, he comments, "On several occasions, Rudy Wallang of the band, Soulmate and Arinjoy Sarkar, both of whom I manage, have shared the same stage, collaborating to play music together on numerous occasions."
An appreciative Veera lauds creating such a supportive culture for artists to develop themselves and connect with other artists.
A mutual appreciation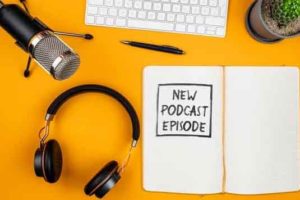 Through his candid interactions with many celebrated music personalities, Veera discovered that Shillong has impressioned them for the right reasons. "Some of the biggest names in the world of rock music have performed in Shillong, and it's because of the people; because they're buying tickets, seeking out new music, and making things happen" he validates.
Sharing an anecdote from one of his memorable interviews, he says, "Eric Martin from Mr. Big, whom I was fortunate to interview, spoke about how he had one of his 'top live experiences' in Shillong; in fact in his own words, he described Shillong as the 'Mecca of Rock'."
Based on observations on the audience and their adulation for music, Veera calls attention to the remarks that the exemplary personalities make. He cites, "Not just him, other artists who have embraced the people and the musical sensibilities of the city, and how they make for the best kind of audience for any artist are; Steve Vai (American guitarist and prodigy of Joe Satriani), Bryan Adams (one of the best-selling music artists of all time), Michael Learns to Rock (a Danish soft and pop-rock band), are to name a few."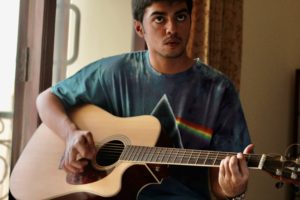 Based on the tales narrated and information absorbed, Veera plans for expansive and futuristic undertakings. He says, "I've heard of Dinam Hall being the hub for live music with its sophisticated infrastructure, ideal for providing the greatest experience during shows, and I'd love to curate some performances there." Supplementing this, he adds, "Similarly, there are many lovely spaces and evening clubs that hold open mics and live shows for musicians from different parts of India to come together, which are some areas that I'm interested in."
Music bonds
"Music has always brought people together. From Bob Marley to Peter Gabriel, they've all got a unified vision of connecting different cultures and people through music", infers Veera.
Learning from his life experiences, he adds, "All the artists I've interviewed, value and appreciate the diversity of culture and musical traditions that our country has to offer. Manu Katché, drummer to Peter Gabriel, Sting, and many big names, share a passion for hearing music from different cultures."
Interviewing a mix bag of personalities, Veera elaborates, "Legendary guitarist and songwriter Doyle Bramhall II spoke at length about the 'healing power' of music, his love for India, and how he's always been a teacher of Indian values and customs to his fans around the world."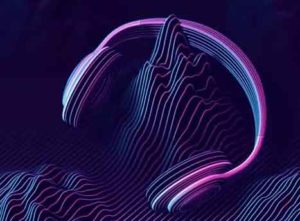 Through his conversations, Veera also finds that music opens up gateways to many humanitarian acts. He recollects, "American jazz and rock drummer Cindy Santana described her philanthropic and humanitarian plans, as well as her passion for creating a sustainable world for future generations." Since music is a blessed node for many artists, "R&B legend, Phil Perry, spoke about the spiritual process of creating music as something that goes beyond the self", Veera describes.
The journey

"My first musical memory, also my fondest, was listening to 'The Banana Boat Song' by Harry Belafonte with my grandfather, which we'd play on the tape recorder, a wonky old National Panasonic – a family tradition, trying to out-sing each other" Veera recalls. Other than his grandfather, he was also introduced to other stalwarts, namely, Hall & Oates, Dire Straits, Scorpion, Sting, by his father, an audiophile with a library of cassettes.
Growing up in a house of music devotees, Veera with no formal training in singing made his beginning in the Indie Music scene of Bengaluru with his first win at an event called the Battle of Bands at the Palace Grounds, in Bengaluru. "After I moved to Pune to pursue my higher studies, the second phase of my musical journey started when I became a member of our college band and performed in and around Pune at inter-college fests" affirms, a proud Veera.
From there on, Veera formalised his own band Thayirsadam Blues with three other fellow Tamilians that performed in shows in Bangalore and Pune. Otherwise, a techie with a day job as a software developer/coder for one of the Big Fours, Veera is associated with BIG FM India, a singer, podcaster, talk show host, and artist manager, Aditya Veera would rather be known as someone who 'gives life back to music.' 
Testimonials 
In Conversation With Stalwarts of Music on air, has so far aired more than 15 interviews: and the response has been overwhelming.
This young man, Aditya Veera surprises everyone with his constructive interviews and instructional conversations with stalwart musicians who have contributed a lot to the music industry. And yes! It has been one of the best contributions in the field of music and a huge favour to the music community. 'Keep up with the great work Adi.' – Shepherd Najiar (Guitarist – Lou Majaw besides Blue Temptation – Shillong)
"Aditya is India's gateway to the best conversations coming from the best musicians in the world, a massive source of education and inspiration to all musicians in India as he also encouraged Indian acts to get involved with the artists/engineers/music professionals that he brings on board. – (Musician – Gregory Ford Nongrum, Guitarist – Summersalt, Blue Temptation – Shillong)
"A wonderful opportunity to listen to world-class musicians on air… I always enjoy Aditya's radio shows! (Music Enthusiast – Melanie War, Risa Colony, Shillong.)
"Interesting conversations with all kinds of talented musicians. It should be broadcasted all over the country, but make sure you catch the shows on Instagram live too!" (Music Devotee – Cynthia M. Laitumkhrah. – Shillong)
"Was able to catch Aditya's interview with Mr Big on Instagram, and have been a fan of his radio programs too! Thanks for the great hour spent with talented artists". ( Music connoisseur  – B Kupar. Laitumkhrah.)