Love Wins
Celebrating and accepting people of varied identities, paves the way for meaningful inclusivity and liberation which is a hallmark of a forward thinking society, locates Esha Chaudhuri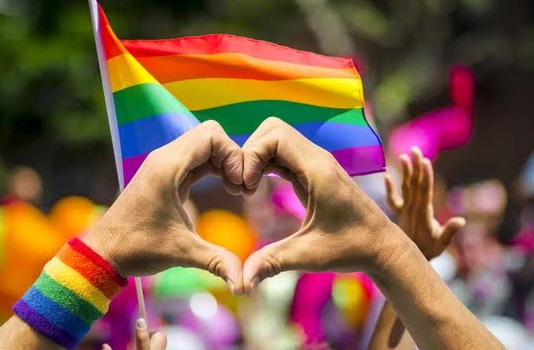 By Esha Chaudhuri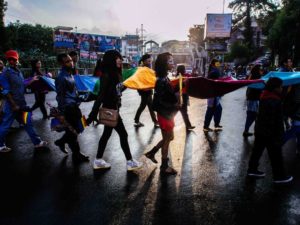 As we parade into a month witnessing long marches and celebrations with pomp and gaiety worldwide, the colours of the rainbow herald us towards possibilities of change, of inclusivity and recognising the relentless pursuits of a community relegated to the fringes. Learning about the 'Lesbian, Gay, Bisexual, Transgender, Queer, Intersexual and Asexual (LGBTQIA), their plight and way of life then becomes imperative not in a land far away, but in our very own Shillong. With remote access and hidden identities, Sunday Shillong brings to its readers the many untold stories of people who live among us, yet societally designed to live invisibly.
Different but equal 
A spectrum of Gender Identities that go beyond the heterosexual or cisgender, encompassing a fluidity of sexual identities belong to the LGBTQIA.
"When all Americans are treated as equal, no matter who they are or whom they love, we are all more free."–Barack Obama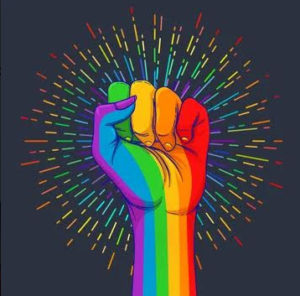 When the then President of the USA stated this, he endorsed all sorts of inclusivity. When we extend this to our immediate community, little do we find resonance.
Speaking with some of the members of the LGBTQIA community in Shillong, Susan (name changed), an asexual commenting on Pride Month says, "I feel seen and heard, and I hope it makes others from the community feel similarly too."
Concurring with Susan, George (20) from the gay identity says, "It makes me feel included and celebrated and for once, I'm not seen as a sinner."
Indifferent to such days, another member, Michael (name changed) says, "It's just another day and month for me."
Commenting on the concept of Pride Marches and Shillong's first one that arrived as late as 2018, an elated Susan shares, "Personally, I felt liberated after 22 years of living on the sidelines."
Justifying its late presence in Shillong, George thinks, "Fighting for rights and people's causes is a long drawn process and is very time and energy consuming. It involves not just the people in question but also the general public that need to be carefully examined."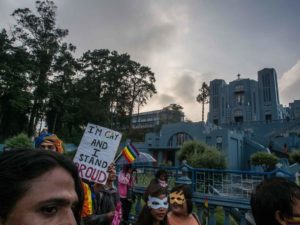 Highlighting the prejudiced mindset, Samantha says, "The march in 2018 wasn't a peaceful one like the ones we see in other places – the people who attended were abused and videos that surfaced on YouTube were subject to hate comments and trolls."
All these voices surmise that we're all the same but only different in the way we choose our love.
Rights and choices 
In a historic decision, when the Apex Court decriminalised Article 377, the day wore colours of love, roads thronging with people  jubilating, where many cried tears of joy. While many from the community were ridiculed, called names, ostracised by their own family and friends, this day equalled dignity.
Bracketing people into boxes and labeling them into 'normal' comes easy and cheap.
Reena (name changed) who identifies with being pansexual opines, "I label myself but many others do not; people should be accepting of it."
Sharing her thoughts on 'fixing' members belonging to the community, Samantha (name changed) 21, bisexual, says, "There are many misconceptions about people's orientations but the most worrying is when people think its something fixable to fit into the normal."

Elaborating on his personal experience of ridicule in society, Michael shares, "I have a tendency to be feminine in public places and though its common with most gay men, it's looked down upon. In fact, many even think that gender identities and orientations are a virus in society and a phase that can be cured."
Subject to harassment, George explicates, "I get bullied for the way I dress, talk and walk and even get compared to straight men of my age. It's heartbreaking and I overlook it on most days, but when it gets over the top, I've stood up for myself on many occasions."
Giving an account of her woes, Reena adds, "It is hard to go out in the open and speak of one's gender identity and sexuality because people are judgemental. I'm judged for my short hair, and many people in my college stay away from me because of the way I dress and present myself."
Fearing non-acceptance from her family, Samantha says, "My friends know about me and accept me for who I am, but I can't vouch the same with my family, so I choose to stay closetted to avoid any extreme implications."
Creating safe spaces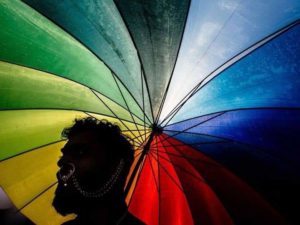 As members of a society that is carefully sanitised in its socialisation, supporting a cause for the marginalised is often deemed as an act of nobility. However, ascribing to such a school of thought is somehow always more convenient when it's an imaginary and far off section of people rather than those in the vicinity.
Neglected on many grounds – societal respect, employment, and humane treatment that has led up to a situation of apathy.
Offloading on the appendages of societal expectations and its dire consequences, Michael opens up saying, "Belonging to a religious family, I was often told that God wouldn't love someone who doesn't fall into the categories of normal. While it was extremely difficult to cope with these notions, it weighed on my mental health and I would often feel suicidal."
In an attempt to engage with the world to alter perceptions, Samantha shares, "Seeing so much hate on social media makes me feel not wrong but different and many times I've tried to express myself building up the courage to engage with people on Youtube and Twitter but in vain."
Breaking away from conservative mindsets and archaic institutional thinking that polices different voices, safe spaces are the sine qua non of opening doors of inclusivity.
Finding a safe space and its positive impact, Michael shares, "It was during the lockdown of 2020 when I found an online forum with similar people fighting issues of orientation, identities and family and societal expectations and addressing them that I felt at ease."
Citing religion and traditional beliefs as one of the primary obstacles in their road to acceptance, Reena expresses, "In Shillong, people have always been influenced by religion and that conservatism which has not been welcoming towards us.
Furthermore, Reena says, "Acceptance has always been a 50-50 for us because some are willing to listen, while others have a long way to go."
Reiterating Reena's thoughts, George adds, "I hope people will open up their mental horizons, only then will the community be given its due respect and dignity that it deserves."
While pride month is the perfect opportunity to learn and acknowledge their struggles and recognise their equal status, as a conscientious lot there are many milestones left to conquer.