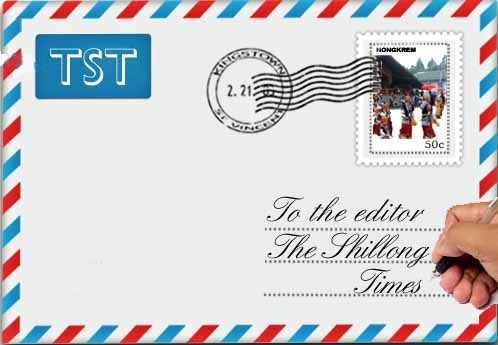 Editor,
I've been thinking about this hypothesis for quite some time now. Suppose Mukesh Ambani and his family live in one colony with nine other families, according to the hypothesis I had in mind, Mukesh Ambani earns 80,000 crore per annum while the other 9 families earn between Rs1-5 lakh per annum. A reporter for the New York Times goes to the colony to survey it. He then publishes a report with the caption: So & so colony where Mukesh Ambani resides has an average family income of 1 billion dollars per annum. Either something is wrong with the Times or something is wrong with "Average." Take the simplest measure of dispersion, The range and analyse this hypothetical situation and you will know that there is an inherent flaw with the law of averages. I will choose a simple measurement like the Range any day over Average. The flipside is that an excellent sophisticated tool like the Standard Deviation wouldn't have been invented had it not been because of the flaws of Average.
A transitional phase should be part and parcel of human existence too. In normal human conversation, if someone is average or mediocre it means that person is easily forgettable. Being bad yet excellent is celebrated and remembered in the modern world; being average is contemptible. As a community, we're just about 0.114 percent of the total population in the country. We're a microscopic community but so are other communities in North East India. The palpable difference is that some communities like the Meiteis and the Mizos have learnt to compete at the national level in sports and other fields of life too. The Meiteis in particular have leapfrogged other communities in the region in almost all socio-economic parameters while we're still stuck in the past. The fact that our brethren from another part of the state are behind us particularly in education doesn't mean that we can breathe easy. There's a saying, "If you want to be the best you'll have to beat the best. "To acquire and harness a competitive attitude, the easy-going laid-back attitude must go.
Yours etc.,
Gary Marbaniang,
Via email
A clarion call to the youth of our state
Editor,
The sad reality is that we live in a very competitive world, hence we cannot remain complacent and wait for the government to provide us jobs. It is true that the government must work for the welfare of its people and the state but it doesn't mean that we have to totally depend on it. We must work hard for our self- sustenance. Allow me to share my views on the realities in our state.
The majority in our state hail from the villages and poor families but with a strong determination, we can succeed. Unfortunately some things hold us back. For instance we could start a small business with Rs Rs.10000 but many of us we don't have the money. However, when it comes to buying a new smart phone costing Rs 10000 we seem to have no problem to find the money for the same.
Sometimes learning new things from a workshop does not cost more than Rs 500 but many give the excuse that its too expensive and it is beyond their reach. But the same people will not think twice about going on a sight-seeing trip and drink and enjoy life with friends. Many young people pay money to watch
Netflix or play games or engage on Facebook or Instagram or Twitter for hours together but when it comes to learning a new skill for two hours, that will be of advantage to them they complain that they have no time.
My simple suggestion to the youth is that they should prioritise their lives and their spending habits. They ought to learn to do the right thing and stop blaming the lack of opportunity. Opportunities are waiting for those who are sincere and ready to work hard and learn new skills in life.
Yours etc.,
PSR Kharkongor.
Via email
The great 'Herd Mentality'
Editor,
Borrowing the phrase "herd instinct" from what the outgoing British Prime Minister, Boris Johnson had reasoned for his resignation, in the recent past, the same can be attributed to a more remote issue here in our town vis-à-vis the traffic congestion on its roads. The survey conducted by the Office of the East Khasi Hills Deputy Commissioner found a whopping 68 per cent of the parents in Shillong using their vehicles for dedicated school trips. In case of Prime Minister, Boris Johnson, he had said, "In the last few days, I tried to persuade my colleagues that it would be eccentric to change governments when we're delivering so much… (but) the herd instinct is powerful and when the herd moves, it moves." Now the same herd instinct can be seen in wide display at the Pine Mount ridge road (Greater Laban), old Jowai Road (adjacent St. Edmund's School), Dhankheti – Don Bosco – Laitumkhrah (adjacent Loreto Convent & St. Anthony's School) and Nongmalki Road (adjacent Seven Set School) every morning and afternoon hours with the sea of students and their vehicles flooding every inch of these roads. All the parents/guardians of the students are seen moving in herds towards the respective gates of each of these schools and when the herds move, they also blocks other moving vehicles and pedestrians on those roads.
Looking at the acquiescent attitude of the state government here, it would be better to reserve these roads only for the parents and guardians in the morning and afternoon hours or else one runs the risk of being trampled by the moving herds there. At a glance, it appears that every child of these elite schools own either a four wheeler or a two wheeler and all these vehicles are parked right on the main road beside these schools with seeming traffic personnel scampering and trying to grapple with the situation. This is the scenario despite the fact that each of the above-mentioned schools have large campus spaces – which can easily accommodate the vehicles of parents and guardians. It is an unusual plight when one has to give in to the herd in the manner that the pedestrians and traffic cops are doing every day in these roads.
Yours etc.,
BC Paul,
Shillong-4
Har ghar tiranga
Editor,
It is good that the Government of India has issued a directive that the 'Tiranga' or our National Flag should be hoisted atop each household on the occasion of celebration of our 75th Independence Day. The Government is also arranging for widespread distribution of flags at a certain amount. However, it is pertinent to mention here that due care must be taken for proper disposal of the said national flags once the celebration is over. One can imagine the ugly scenario if the flags are littered everywhere after the Independence Day celebrations. On this august occasion of our 75th Independence Day let us pledge that we will carry forward the spirit of Patriotism and Nationalism throughout our lives and not limit it to a particular occasion or celebration. Jai Hind.
Yours etc.,
Sadiq H. Laskar,
Guwahati.