Hek negates 'vendetta' charge against Bernard
BJP legislator condemns police harassment of party workers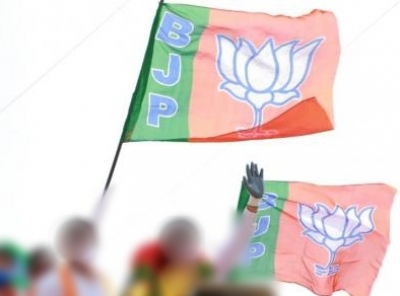 SHILLONG, Aug 8: Senior BJP legislator Alexander Laloo Hek on Monday said he does not see any political vendetta in the recent action against the party's MDC Bernard Marak by the Tura police.
His view contradicts that of party president Ernest Mawrie, who has been insisting Marak became a victim of a vendetta.
"The investigation is going on. It is too early to say anything about the case," Hek said, maintaining that elected representatives should let law-enforcing agencies do their job.
He, however, condemned the police harassment of the BJP supporters. "It was very wrong on the part of the police to harass our karyakartas by calling them in the middle of the night and holding them back for several hours," he said.
Supporting the stand of the BJP for an independent probe into the matter, Hek differed from Mawrie who had earlier said the Marak case could strain the BJP-NPP relationship.
"All political parties may work together in an alliance but when they are on the ground campaigning, they have their own manifestos and agenda to win the elections," he said.
Apart from Mawrie, the BJP's Meghalaya in charge M Chuba Ao had alleged that Marak was framed. He also questioned the timing of the raid and subsequent arrest.
The BJP party workers in the state have also been protesting the crackdown on Marak but the party's central leadership has been silent about it.
Marak, also the state BJP vice-president, has been in police custody after his arrest from Hapur in Uttar Pradesh. The police accused him of running a brothel from his farmhouse on the outskirts of Tura.
TMC legislator may join BJP
Trinamool Congress legislator Himalaya M Shangpliang is likely to join the BJP soon.
Confirming the news, Hek said the first round of discussion has already taken place with some sitting and former MLAs.
"They are willing to join the party and contest the election but they have not taken the final decision yet," he said.
Another party leader said the Mawsynram MLA may join the BJP in December.
Asked if Mohendro Rapsang would also join the party, he said: "He had initially explored the idea but it now seems that he will join some other political party."