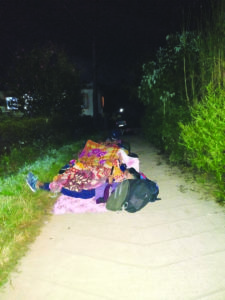 SHILLONG, Sep 22: Residents of Mawlynrei Khliehshnong and Agniveer aspirants are equally having a hard time ever since the recruitment rally began in Manekshaw Stadium, 58 GTC in Happy Valley.
The ongoing recruitment rally, which is being held from September 21 to 24 for candidates from Assam, has resulted in complete disarray with the locals accusing the candidates of loitering in the area and shouting throughout the night. This, however, is one side of the story.
During a visit of Mawlynrei Khlieshnong, it was found that there are over 1,000 candidates from Assam who are participating in the recruitment rally every day.
It was also found that no toilets have been arranged for the candidates, let alone accommodation.
The district administration and army authorities have made only one single makeshift tent with an accommodation capacity of 250 to 350 candidates.
Apart from the hubbub, the locals have alleged that the aspirants have been openly defecating in nearby forests and sometimes near the residence of people.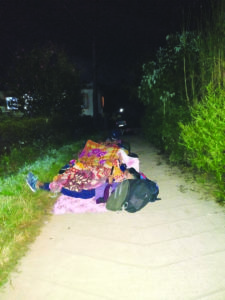 It is due to this the locality has become dirty and foul smell has started to spread all over, they said.
It may be mentioned that the Dorbar Shnong of Mawlynrei Khlieshnong has now made a temporary arrangement for the accommodation, along with toilet facilities, for the candidates near the community hall.
They, however, are being asked to pay a minimal amount for the accommodation.
Some locals are also providing space in their corridor for the candidates to sleep at a cost that varies from Rs 100 to Rs 200 each.
Despite the arrangements, there is still dearth of accommodation with many candidates still forced to sleep along the roadside and footpath.
When enquired, some candidates said that they have no other option but to loiter throughout the night due to the unavailability of accommodation.
According to the candidates, they are also having a tough time eating on time due to unavailability of shops.