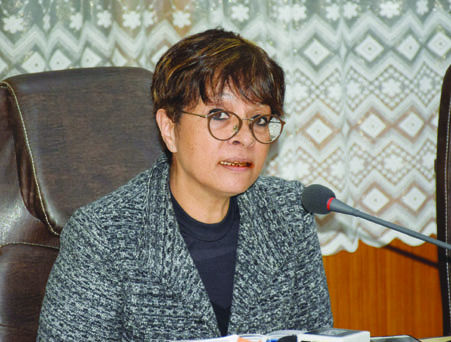 SHILLONG, Oct 1: East Shillong MLA Ampareen Lyngdoh has said that e-waste management in Meghalaya is still in its nascent stage despite concerted governmental efforts since 2009.
Lyngdoh said this in her address as the chief guest during a national conference on 'Issue of Electronic Waste: Environmental Concerns, Management and Opportunities for Entrepreneurship'.
Organised by the Co-curricular Academic Development Committee and the Department of Environmental Science, Shillong College, in collaboration with Internal Quality Assurance Cell (IQAC), Shillong College and Meghalaya Basin Management Agency, the conference were attended by academicians, intellectuals, et al.
Lyngdoh, in her address, contended that deliberations on a pressing issue such as e-waste management are the need of the hour.
She also accentuated the need to organise sensitisation programmes and bring all stakeholders together to address the issue, and called on the organisers of the conference to come up with a comprehensive report on e-waste management and submit the same to concerned governmental agencies so that the issue does not remain confined to academic debates.
As part of the programme, an inter-college debate competition was held on the topic 'Electronics Improve or Worsen Students Learning Environment', which was participated by students from 10 colleges of Meghalaya.