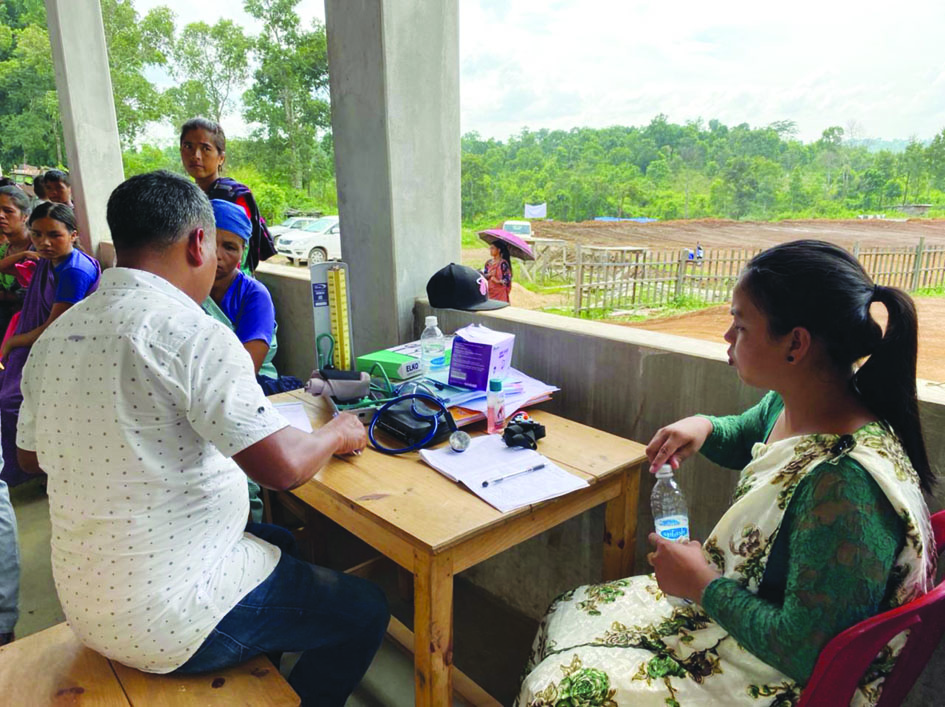 SHILLONG, Oct 1: More than 200 people benefitted from a free health camp in Mukroh village on Saturday, which was organised by Christ School, Mukroh, in collaboration with Rotary Club of Orchid City Shillong and Rotary Club of Jowai.
A statement in this regard informed that the health camp, which was organised at the school, was attended by doctors, presidents and members of the Rotary Clubs, villagers, and teachers and students of the school.
During the programme, Founder-cum-chairman of the school Prof. Henry Lamin accentuated the need for good health for prosperity.
Presidents of the Rotary Clubs, on the other hand, informed about the initiatives of the Rotary in holding health camps regularly, equipping hospitals with life-saving facilities and recognising the contributions of health workers by conferring them with awards.