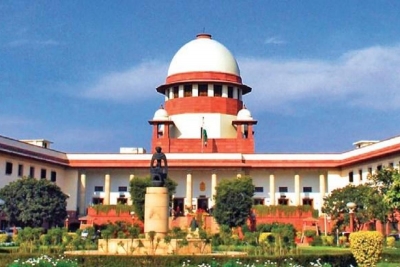 NEW DELHI, Dec 3: The Supreme Court has refused to entertain a public interest litigation seeking changes to the school curriculum by including chapters on geography and history of Northeast India and racial discrimination of its people.
A bench of Chief Justice of India DY Chandrachud and Justice PS Narasimha, however, said that these are matters falling within the domain of the Executive and the Parliament, and the Court cannot pass any orders.
"For racial discrimination you move police. Including chapters in history, geography is pertaining to policy and I believe teach children as little as possible since it is all information overload now and every ill in the society does not merit court intervention," the bench said.
The Court on Friday made it clear that it cannot issue a writ of Mandamus to law making authorities. The plea was filed by Jyoti Zongluju, a practicing advocate, who also sought changes to the law to curb racial discrimination.
Regarding chapters on history, geography, the Court said it squarely falls within the domain of education policy. "And regarding videos on YouTube on racial discrimination, police is the appropriate authority to look into this. Writ petition dismissed," the Court ordered.
The counsel for the petitioner said that people from the Northeast had suffered racial discrimination during COVID-19. "But you want us to make changes to IPC provisions, and we cannot do that. The plea is dismissed," the Court said.
There is a demand to include more chapters on the Northeast in the school textbooks so that students can learn more about the region right from their childhood. Racial discrimination against Northeasterners, primarily because of their appearance, is a subject of debate in the metropolises all over the country.