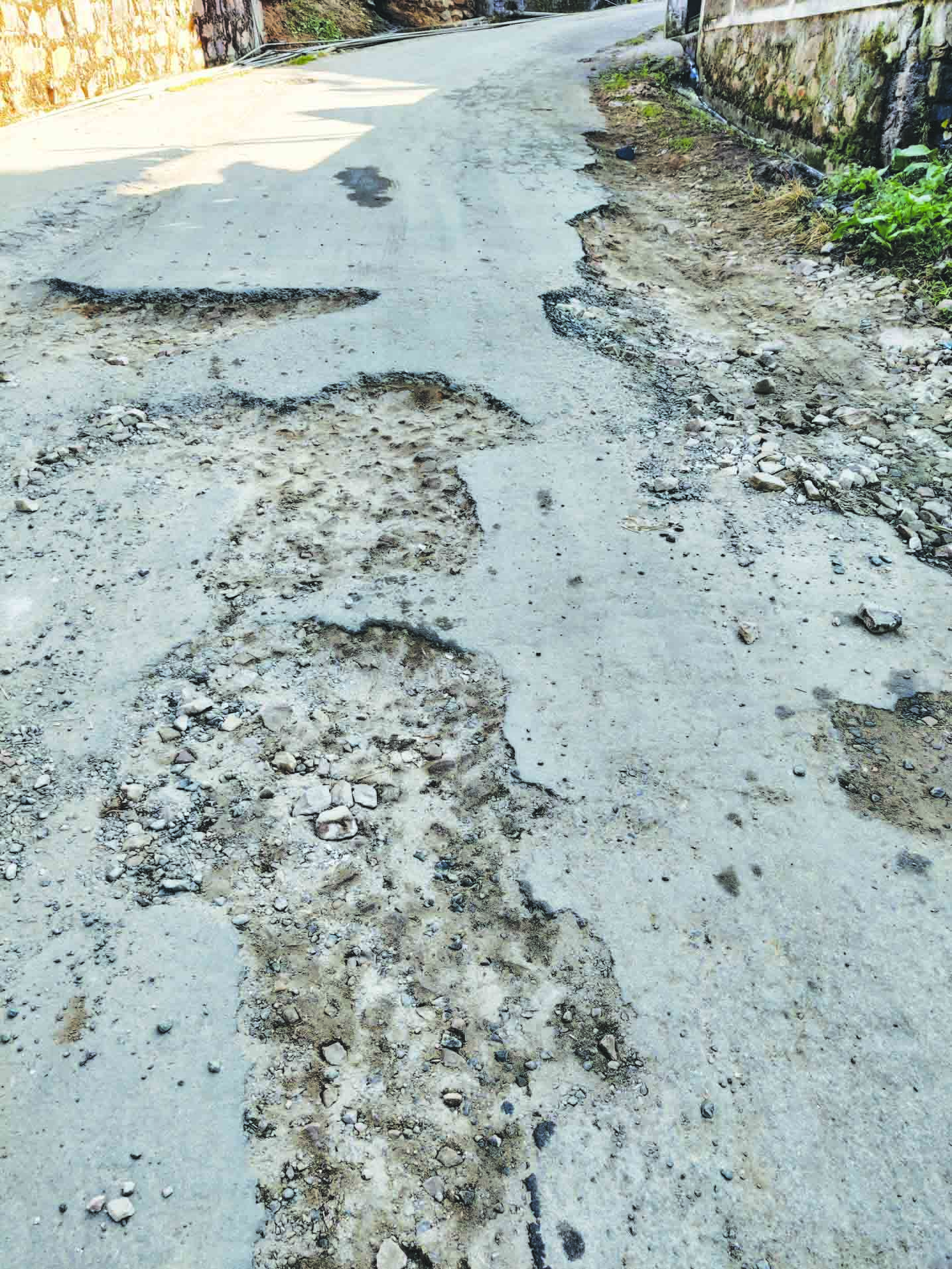 SHILLONG, Dec 3: With Assembly elections in Meghalaya round the corner, most legislators, including ministers, have prioritised their constituencies than addressing the issues of public.
Shillong has many roads, including a highway, which need immediate repairs but the ministers seem to have no time to issue directions to the departments concerned. The highway has developed potholes.
The condition of the road, which connects Fourth Furlong to Rynjah, is deplorable. Several other smaller roads need immediate attention.
The road in entire Lower Mawprem area was dug for the purpose of laying pipes. The pipes seem to have been laid but the road has not been blacktopped. The entire stretch is now full of dust.
Similarly, the roads from Puriang to Jowai, Jowai Bypass and Rilbong to Upper Shillong have not been attended to.
Street lighting in Shillong is another issue. It is far from being impressive.
The high mast lights in areas like Rilbong and Rhino Point have remained non-functional for years. While some have been rectified or installed in some areas, many important areas like GS Road, Malki point and others continue to remain dark.
The ministers, confined to their respective constituencies, come to the Secretariat at times to attend meetings and leave the place as soon as the meetings are over.