HC seeks govt reply to plea for staying MoU
No physical demarcation or erection of boundary posts on the ground, pursuant to the MoU dated 29.03.2022 shall be carried out, till the next date of hearing: Order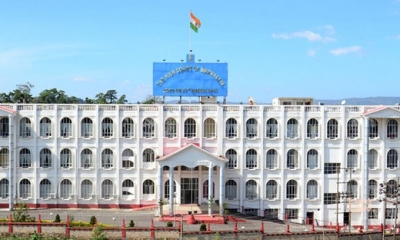 SHILLONG, Dec 8: The High Court of Meghalaya on Thursday virtually put a stay on the implementation of the border memorandum of understanding signed between Meghalaya and Assam on March 29 this year that resolved the dispute in six of the 12 areas.
"No physical demarcation or erection of boundary posts on the ground, pursuant to the MoU dated 29.03.2022 shall be carried out, till the next date," the court ordered.
The court also asked the Meghalaya government to file its objections in the form of an affidavit to enable it to consider the interim prayer filed by four traditional heads seeking stay of the operation of the Memorandum of Understanding (MoU) signed between Meghalaya and Assam governments towards resolving their border disputes in six of the 12 areas.
P Sharma, counsel for the petitioners, submitted that in the event the demarcation is effected physically and boundary marks are placed on the ground pursuant to the MoU, the entire writ petition will be rendered infructuous and the writ petitioners will be without any remedy.
Advocate General Amit Kumar, who was assisted by government advocate AH Kharwanlang, submitted that no interim orders are called for at this stage as the locus of the petitioners has not been established and that no irreparable loss would be caused to the applicants in the event the MoU is carried forward, he argued.
Looking into the nature of the matter and the submissions made by the AG, the court felt that an objection in the form of an affidavit is necessary to be filed to enable it consider the interim prayer.
The AG was, accordingly, permitted to file objections to the interim prayer and to the maintainability of the writ petition.
The matter will be heard again on February 6 next year.