A green step forward
The first-of-its-kind research work by Shillong's energy scientist, Subhajit Bhattacharjee towards renewable energy and climate goals is hailed as the local youth's global act, finds Atonu Choudhurri
By Atonu Choudhurri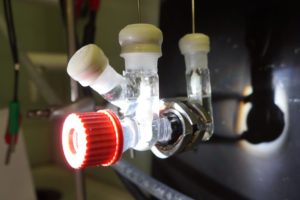 Protecting the climate isn't just about saving polar bears – it can be local.
For a change, move over all global climate talks. Think local. Time is when climate scientists are locked in a tangle ironing out methods to reach net-zero targets, a young scientist from Shillong offers a unified solution to some of the gravest civilizational crises – climate change, environmental pollution and the rising demand for clean energy systems.
In first-of-its-kind research ever in the world, Subhajit and his team at the University of Cambridge developed an efficient solar-driven reactor that can simultaneously convert greenhouse gas carbon dioxide to different sustainable fuels, and plastics into glycolic acid, a useful chemical commonly used in cosmetics and pharmaceutical sectors.
"The technology is completely powered by sunlight and is versatile. Different kinds of fuels and energy carriers can be generated from carbon dioxide (CO, syngas, formate) by changing the catalyst," says Subhajit.
The acumen of the young energy scientist, 27, who hails from Rynjah, and became an instrument of a relook at the climate action plan, provided a new scope of further research to solve the climate crisis.
It's like putting the best foot forward in developing a 'circular economy', where wastes are transformed into useful material.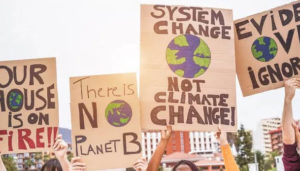 According to him, the newly-devised technology would immensely help scientists and engineers tackle major environmental problems such as climate change, energy crisis and plastic pollution. His research team aimed at converting greenhouse gas and plastics into useful products (fuels and chemicals) in a single integrated process using only sunlight, which is an abundant energy source. Through this breakthrough, it is realised for the first time that these individual challenging processes can be driven together using solar energy and with further scaling and research, the technology has the potential to decarbonise industrial sectors, generate clean fuels and create a sustainable circular economy.
Powering solutions through the sun cleanly and sustainably
The research, recently published in the journal Nature Synthesis, found a potential solution to climate challenges by developing a novel process using just energy from the sun to transform plastic trash and greenhouse gases into sustainable fuels and other valuable materials.
"A solar-driven technology, which could help address plastic pollution and greenhouse gases at the same time, could be a game-changer in the development of a circular economy," says Subhajit, the paper's co-first author.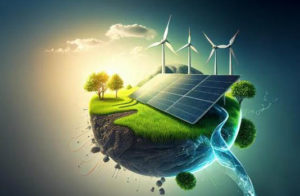 The reactor, which features two compartments built separately for greenhouse gases and plastic waste, uses a light absorber called perovskite, a "promising alternative to silicon for next-generation solar cells," according to the university. A chemical catalyst — which, importantly, can be altered and tuned depending on the machine's output — is integrated into the light absorber.
"What's so special about this system is the versatility and tunability — we're making fairly simple carbon-based molecules right now, but in the future, we could be able to tune the system to make far more complex products, just by changing the catalyst," Subhajit continues.
A career leap
A former student of St. Edmund's School, Shillong, and Army Public School (APS) Shillong, Subhajit chose to follow his heart. Soon after topping the Class 12 CBSE board exam from APS Shillong, Subhajit went to the Indian Institute of Science Education and Research (IISER) Kolkata for an integrated BS-MS dual degree. His perseverance saw him clear exams as a gold medallist in 2019. Thereafter, he went on to pursue Ph.D. at the University of Cambridge, UK.
So, what motivated him to take up material engineering?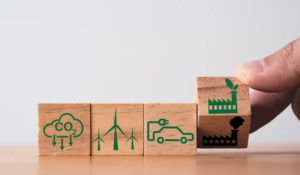 He has been interested in the development of new materials and technologies for important and useful applications using the tools of physics, chemistry, and engineering.
The 27-year-old scientist is quick to acknowledge the influence of his parents and family members, and the guidance of teachers behind his success.
"My teachers and professors played a vital role in igniting my interest in these domains, and I have received constant support and encouragement from my parents and family members which made it possible for me to pursue scientific research," he says.
Life as an energy scientist
According to the young scientist, several pivotal moments changed the course of his life and shaped him as a scientist. He attributes his decision to join IISER Kolkata after class 12. It introduced him to in-depth scientific research.
"Getting an offer from the University of Cambridge to pursue a Ph.D. in the areas of materials and energy sciences was the next important moment in my career. Finally, I think that the Covid-19 pandemic, to some extent, also played a role in influencing my perspective. The lockdown in the UK was announced just a few months after I started my Ph.D. and this pushed me to work harder and with more perseverance."
Working towards sustainable and holistic goals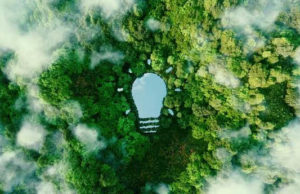 At Cambridge University, he got the opportunity to pursue his goals and hone his skills. Despite having an understanding of the problem which he wanted to solve, most of the outcomes were not predictable.
"It was at the beginning of the second year of my Ph.D. (early 2021) when my team and I at Cambridge had envisioned building a system that had the potential to tackle the global problems of the energy crisis, climate change, and environmental pollution at the same time. We were aware that such a technology would have widespread positive ramifications but designing one would be challenging. However, with meticulous planning, calculations, and despite countless failed experiments along the way, we finally managed to develop the solar-driven technology," the scientist says.
"Generally, carbon dioxide conversion requires a lot of energy, but with this system, basically you just shine light at it, and it starts converting harmful products into something useful and sustainable. Prior to this system, we didn't have anything that could make high-value products selectively and efficiently," says Motiar Rahaman, the paper's other first-author.
The study has evoked adulation from far and wide. Professor Erwin Reisner, Subhajit's Ph.D. supervisor at Cambridge, says, "This scientific research opened up a new horizon. Converting waste into something useful using solar energy is a major goal that has been achieved through the research."
For countries, the timeline set in the Paris Climate Agreement aims for greenhouse gas emissions to be almost halved by 2030 and reach net-zero by 2050. Meeting these targets, without compromising industrial and economical growth is particularly difficult for developing nations, which currently need fossil fuels for compensating their energy requirements. This technology, which reduces the carbon emissions to generate energy, simultaneously tackling the issue of environmental pollution can be extremely useful for the developing economies.
In times when the perils of climate change are looming large on the horizon and stark warnings are being sounded about the impact of climate change precipitated by ecosystem collapse, species extinction and deadly heatwaves, any pragmatic step towards attaining sustainable goals can be a step forward. The action does the talking not postures, or activism.