Centre extends CUET exemption to NEHU, others by another year
'Given the geographical conditions, hilly terrain, far flung location, limited digital connectivity, infrastructure etc as impediment in conducting the CUET in the Northeast, central universities...were allowed to take admission in the affiliated colleges to the Central University as per the past practice instead of CUET for 2022-23'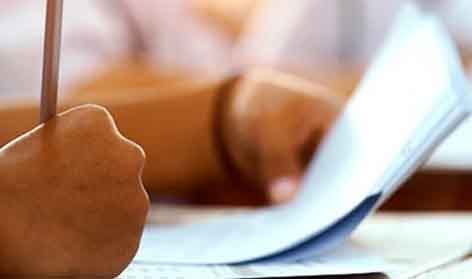 SHILLONG, March 18: The Centre has extended the CUET exemption to the North-Eastern Hill University (NEHU) and some other universities in the Northeast by another year.
"Thank Hon'ble Union Education Minister, [email protected] ji for considering our request on behalf of our students to exempt the colleges in Meghalaya affiliated to NEHU to come under the purview of #CUET for 2023-2024, allowing them to continue with existing admission practices," Chief Minister Conrad K Sangma tweeted.
He shared a copy of the letter written by PK Singh, Under Secretary to Government of India, to the Secretary, University Grants Commission referring to the Ministry's May 13, 2022 letter on the special consideration for the Northeast region for CUET.
Singh said given the geographical conditions, hilly terrain, far flung location, limited digital connectivity, infrastructure etc as impediment in conducting the CUET in the Northeast, Central Universities such as Sikkim University, Rajiv Gandhi University, Manipur University, Assam University, Tezpur University, Nagaland University, Tripura University, Mizoram University, NEHU and HNBGU, Uttarakhand were allowed to take admission in the affiliated colleges to the Central University as per the past practice instead of CUET for 2022-23. "Keeping in view the present situation, it has been decided that the above exemption may be extended for one more year for 2023-24," the letter read.
Earlier, Sangma had requested Union Education Minister Dharmendra Pradhan to exempt Meghalaya from CUET for another year.
The CM had stated, "Most of the colleges in the state are affiliated to the North-Eastern Hill University. I request your good office to kindly exempt the state of Meghalaya from conducting the CUET."
He reminded Pradhan that the Centre had exempted Meghalaya from the purview of CUET last year.