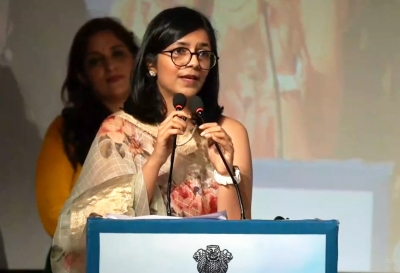 New Delhi, March 29:
 The Delhi Commission for Women has issued a notice to the Delhi Police and the IP college principal a day after reports of sexual harassment of students surfaced during the fest organised in the college.
In a statement issued on Wednesday, the DCW said that some boys entered the college during a fest organised there and harassed the girls.
"The DCW has issued notice to Delhi Police and the college authorities. The Commission has asked Delhi Police to provide a copy of the FIR along with details of the accused arrested," the statement read.
It has also sought details of the security arrangements made by the Delhi Police and the college authorities for the fest.
"The Commission has sought an explanation for the lapse in security during the fest along with details of action taken against persons responsible for the lapse in security. The commission has asked the college and police to provide copies of communication made in this regard. The Commission has sought an action taken report by April 3," it said.
While terming the incident unfortunate, DCW chief Swati Maliwal said that there have been a number of cases in the past where girl students have been harassed by anti-social elements who forcibly entered the colleges, especially during fests.
"I have issued notices to Delhi Police and college authorities. The accused must be arrested immediately and action should be taken against persons responsible for lapse in security. Delhi Police and Delhi University must work together to ensure that such incidents never happen again," she added.
A group of people created a ruckus at the women's event which was organised at IP College in North Delhi. The police said that after recording the statement of the girls they lodged a case and have detained seven accused.
A senior police official said that a programme, Festival Shurti, was organised on Tuesday at the IP College premises which was meant to be only for women.
According to information, an artist Asees Kaur was to perform on Tuesday. The time of the festival was from 10 a.m. to 8 p.m.
"There was an excess crowd of students in the college near the gate. Suddenly, at around 3 p.m. some students started to enter the college. In the process there was heavy pressure on the gates and some of the students fell down. Some of them got injured," the official said.
The official said that they had recorded the statement of the students and on the basis of their allegations a case under sections 188, 337 IPC was registered. The police said that those who were trying to create a ruckus were detained by them.
IANS