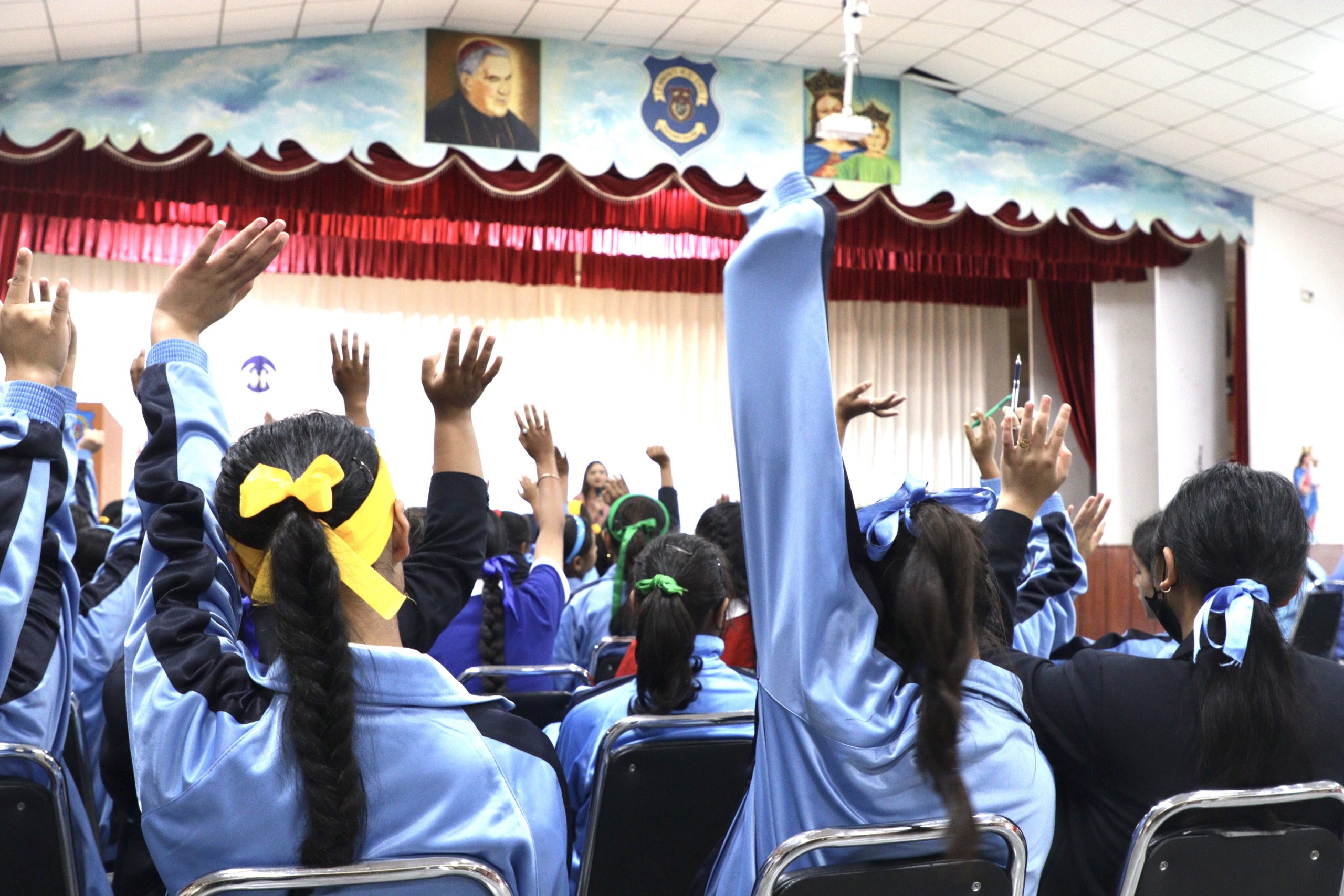 By Esha Chaudhuri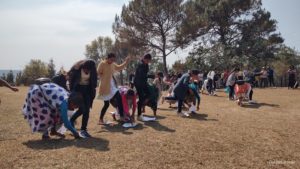 "With this award from the Global Fund for Children. It is a recognition of the work that we do. As we are about to complete 10 years of our journey on the 3rd of April 2023, it is indeed an achievement for us as an organisation and a celebration for the team." says Shannon Dona Massar, Co-founder and Director of Faith Foundation. The Faith Foundation recently received the Robert D. Stillman Dignity Award 2023 from the Global Fund for Children, advancing the dignity of young people by providing critical services. Presenting to its readers the scope of the work by the organisation, Sunday Shillong explores this decade-long journey by engaging with its core team member, Massar.
By women, for all
Faith Foundation is a team built by women and run by women. What does it symbolically mean for the world? Massar answers, " We are a women led organisation and for us this means that we are creating opportunities for women. We want more women to occupy spaces and leadership positions and we know that women can run and manage organisations. We aspire to inspire girls, young women and women and show them that it is possible to lead. We also know that we are at par with our male counterparts and we promote equity with equal opportunities for girls and women through our work."
Standing true to its feminist values for an equitable society, an integral facet of their work involves working with men and boys addressing issues of masculinities and gender roles, with the objective of sensitizing them as equals. "We believe that boys and men are not part of the problem but they can be part of the solution and can be involved as allies to challenge gender norms and advocate for change in their own families and communities. It is the moral and legal obligation and equal responsibility of both men and women to address gender issues in the society." expands, Massar. However, she does point out that there is a challenge to actively engage men in our programs, as men feel it is the role of only the women and mothers to handle any issues related to children.
Imparting of such impact driven work is conducted by trained professionals at the foundation who are a team of trained professionals from the field of social sciences and humanities with varied experiences. Elaborating on their partnerships, Massar says, "We partner with organisations outside the city like the IDeA , the Action Northeast Trust (ANT) that supports us, Kolkata Sanved and Playquity, who come in as experts to train the team."
Along with building our team's capacity, as an organisation, Faith Foundation also places equal importance in organisational development to put in place other systems like governance, legal and financial compliances which is important for smooth functioning of the organisation added Massar.
Striking qualities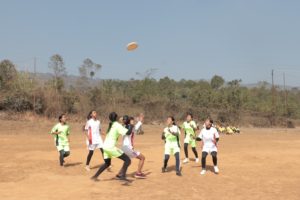 Faith Foundation's area of focus is centered, however, for the cause of children and adolescents – safety, health as well as leadership modules. The organisation premises this on by firstly identifying the issues faced by children of that age group, understanding the root cause(s) of it, followed by a participatory needs assessment and there on designing a curriculum.
"We work on preventive strategies. In schools we work directly with children teaching them protective behaviour through the personal safety education program. Personal safety is a life skills based curriculum based on the safe and unsafe touch concept where children are supported to identify their feelings and emotions, know the names of their private body parts and understand body safety. They are also made aware of the warning signs and signals that their body lets them know when they are in unsafe situations. They are taught safety rules that they need to follow to keep themselves safe." explains Massar.
She further elaborates on the significance of having a safety net saying  "We emphasise on the need to tell a trusted adult when they feel unsafe and that it is never their fault. Our sessions are designed age and language appropriate. With adolescents we include sessions on puberty and body changes, sexual and reproductive health, gender, peer pressure, safe and unsafe relationships, understanding consent, online grooming and online safety."
Since the extent of the work extends to the rural areas too, the methodologies are simpler for a hasslefree engagement. "In the rural communities we use sports for development for leadership building and adolescent girls are taught to play frisbee, a self-refereed and a gender neutral game where they learn concepts of respect, communication and other life skills." adds, Massar.
Other participatory engagements include  storytelling, colouring workbooks, comics, dance movement sports and visual arts in the sessions. In addition, Faith Foundation also provides psychosocial support to children who are survivors of child sexual abuse.
Massar says, "We also run a helpline for anyone who has concerns they would like to share. In cases of child sexual abuse, the District Child Protection Society and Child Welfare Committee appoints team members as support person."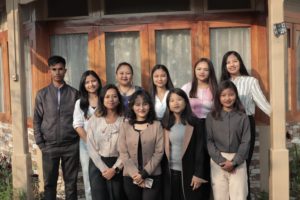 One may ask why is this kind of work important? Massar replies, "As an organisation we are highlighting the issue of child sexual abuse that is not talked about and it is even more important with Meghalaya having the third highest rate of sexual offence against children according to the latest report by National Crime Bureau for 2021."
Speaking about the rights of children and youth and empowering them to use their voice to feel safe and live a dignified life free from harm, violence and exploitation stands as a crucial element of a civil society.
Why they do what they do
"We see undoubted worth in our children, many forget that today's children are tomorrow's future. Investing in their protection, safety and rights is our way of ensuring a prosperous future generation. Our children are the custodians of our indigenous culture, beliefs, language and knowledge systems which are precious elements of our identity and collective rights as indigenous people. Thus it is important to advance and protect the rights of our children to protect our collective rights. As beautifully said by one of our mentors Tia Oros Peters " (Seventh Generation Fund for Indigenous peoples) Be a Good Ancestor" for our present and future generations ahead." says Massar emphasising their course of work.
However, deliberating on the challenges/backlash that they face when addressing sensitive issues, Massar explains, "As it happens mainly at home, it is a taboo to speak about it.  Almost 97.2% of offenders  are known to children in reported cases of sexual abuse (according to National Crime Bureau Records 2021)  thus making it even more difficult for individuals to report especially if the perpetrator was a family member or a friend to a family. There is always shame and secrecy associated with child sexual abuse when family reputation is at stake."
On the future roadmap, Massar says, "In the year 2019, we started a petition at the change.org platform to the Chief Minister, Mr. Conrad Sangma to Implement the Personal Safety Education Program in all government schools in Meghalaya. With more than 40 thousand signatures, we still have not received a response from the Chief Minister as yet. We will keep pursuing this petition till the decision maker takes notice and agrees to meet us. Along with personal safety education we will be also advocating for a child safeguarding policy in schools with the government which is also currently part of our initiative in the schools we work with."
With their goal to work in this forum in Shillong and to advocate to the state for the promotion and protection of children's rights, Massar says that her organisation will work towards ensuring state accountability in the effective implementation of laws, policies and schemes that are available for children and that the rights of children are being protected as well as to ensure that the State puts redressal mechanisms in place to address child sexual abuse cases.
Faith Foundation is part of a Civil Societies Forum in Shillong that comes together to deliberate and advance the rights of children. In their effort to strengthen and intensify work in the communities, they are soon to launch a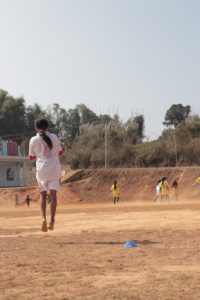 campaign " My Safe Space Campaign" on  April 3, 2023 marking the Foundation's 10th year anniversary.
"Through this, we will place importance on building community ownership to support individuals and communities to understand their inherent strength and potential to act and respond to pressing issues children continue to face. Building adolescent and youth leadership is also an area that we feel the need and also start addressing the sexual reproductive health and rights of adolescent and youth. Meghalaya, again, where the teenage pregnancy rate of 7.9% is higher than the national average of 6.8%." adds, Massar.
With the ultimate goal a resource agency and to act as facilitators to support and prepare children, youth,  schools, communities and other institutions to address, prevent and respond to child sexual abuse and other child protection related issues, the Foundation is also on the works for pathways to increase the participation of children in the organisation and involve them as advisors and decision makers in the organisation.
While the award confers a recognition for the team's hard work and output for attitudinal change, it also boosts the morale of the founding members and their shared goal for a better future for the youth and children. Below is the dream of the organisation co-created together by the team and written in a poem by team member Andreana Khriam.
                                 My Dream Is That of the Children
I met a child so precious in its mother's eyes;
A soul so free, so young and so wild.
We exchanged some smiles and shook each other's hands;
We became friends – 'twas then our journey together began.
The child looked around at the world so fine
And then suddenly exclaimed, "There's something I have to find!"
Struck with wonder I asked, "And what is that child?"
A quick reply was, "Me, Myself and I!"
While laughing to myself, I promised my help
Saying, "Finding your dream is the first step."
A big silence broke out
And then, a tiny voice grew loud:
"I dream of a world that will keep me safe,
A world that is as warm as my mother's embrace.
I dream of a world that I can call my own;
No violence or exploitation or fear – a true home!
I dream of a world where schools and communities
Are places of equality, inclusivity and no worry for money?
I dream of a world where I can get access to free education,
Where my rights and indigeneity get protection.
I dream of a world where anyone can lead –
Whether a 'him' or a 'he', a 'they' or a 'them', even if it's a 'her' or a 'she'.
I dream of a world where my voice, nobody dares to steal –
I can say exactly what I want, what I think and what I feel.
I dream of a world that is as beautiful as me –
A world that lets children to 'just be'."
"Well then," I said, "You'll find who you are when you become all that you can dream".
Then looking up at me, the child asked with glee, "And what's your dream?"
I smiled and said, "My dream is that of the children''.
Faith Foundation is a non-profit organisation based in Shillong, Meghalaya, working to ensure the safety of children and adolescents since 2013 on the model of shared leadership with a common dream for children and communities that they serve.