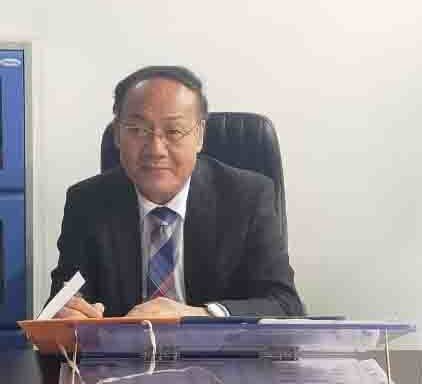 SHILLONG, April 1: The Justice (retired) T Vaiphei-led one-man inquiry commission probing the firing incident in Mukroh village, West Jaintia Hills, has emphasised that oral evidence by witnesses is required to determine the truth of the respective versions of the deponents, who have filed their written statements.
Nine residents of Mukroh viz., Daman Bhoi, Paitlang Sumer, Bud Sumer, Plan Bhoi, Klan Phawa, Ploda Sumer, Riskem Myertem, Nitawan Dkhar and Rilis Nartiang have given their respective written statements for the investigation, according to the order of the inquiry panel issued on Friday. It may be mentioned that the last five named in the order are the next of kin of the victims of the incident.
After perusing the statements including those by the DGPs of Meghalaya and Assam as well as the PCCF and Head of Forest Force, Assam, on one hand, and on the other that of the MDC of the locality, the village headman and the aforementioned villagers, the panel observed that there were were allegations and counter-allegations in their respective statements, which could not be decided by affidavits.
The inquiry panel said that "adduction of oral evidence by the deponents cannot be avoided and is required for determining the truth or otherwise of the respective versions of the deponents".
In its order, the commission called upon DGP of Meghalaya, LR Bishnoi, to lead his evidence either by himself or through his officials, who are acquainted with the facts and circumstances of the case, at the commission building at 11.30 am on April 14.
In the event that all the witnesses being produced on April 14 could not be examined on that day, their examination will continue on April 15 without further reference/notice.
"The witnesses so produced may be cross- examined by the DGP/Assam and the PCCF & HF/Assam or their legal representatives," the Justice (retired) Vaiphei-led panel said.
It is pertinent to note here that this inquiry committee was formed last year to probe the Mukroh incident, wherein six people including five civilians from Meghalaya and a Forest guard from Assam had lost their lives.
The tragic incident had occurred on November 22 last year. The state government constituted an inquiry committee the very next day.