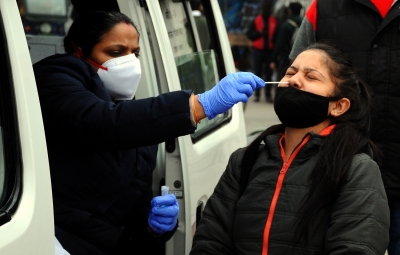 Shillong, April 6: With 5,335 cases reported in the past 24 hours, the number of daily Covid-19 cases in India has surpassed 5,000 mark, according to information released by the Union Health Ministry on Thursday.
The number of active cases has exceeded 25,000. There are 25,587 active cases at the moment. The current daily positivity rate is 3.32%.
There has been a spurt in Coronavirus cases in the country as people are following little or no Covid protocols like wearing of masks and social distancing. The new strain of Covid was causing cough, body pain, fever among other ailments in the infected persons.