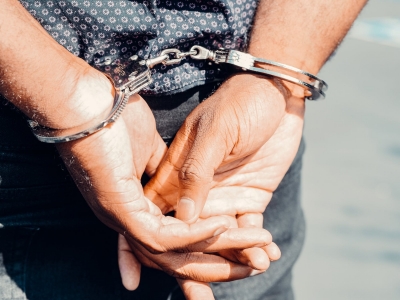 Shillong, April 7: Police have arrested Samar Singh – one of the accused in Akanksha Dubey 'suicide' case.
Bhojpuri actress Akanksha Dubey committed suicide on March 26. The 25-year-old actor was found dead in her Varanasi hotel room.
She was there to shoot for movie Laik Hoon Main Nalaik Nahin . In her hotel room, no suicide note was discovered. Samar Singh and Sanjay Singh, the two suspects, were out of reach of the police, who had formed teams to execute raids at several locations.
Samar Singh been arrested by the police in Ghaziabad.
Singer Samar Singh, who is thought to be Akanksha Dubey's boyfriend, was arrested days after she was discovered dead in a hotel room in Varanasi. Akanksha's mother had accused Samar Singh of abetting the actress's suicide. Since then, he has been absconding.
Sanjay Singh, another accused identified in the suicide case of Akanksha is Samar Singh's brother. There is an alert sounded against him. When the police learned that Samar might try to leave the country, they sent an alert to all airports asking them to identify him and prevent him from leaving the country.
Madhu Dubey, mother of Akanksha Dubey, has accused two persons behind her daughter's death. The mother of the actress has accused Samar Singh and Sanjay Singh with Akanksha's death.