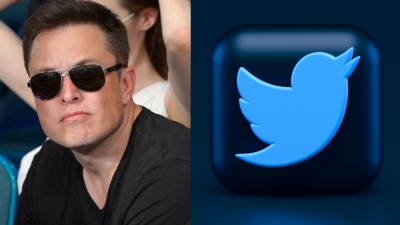 Shillong, April 7: Are you a Twitter legacy blue tick holder? If yes, you are likely to lose your verification soon.
The Twitter Verified account has unfollowed everyone on Twitter. This suggests that your free blue tick might vanish soon. Before April 1, Elon Musk had already stated that all legacy blue tick holders would lose their verification checkmark.
It appears that Musk and his colleagues are making progress and will soon remove all free blue ticks.
Up to this point, the Twitter Verified account followed every verified user on the platform. This has always been the situation. However on Friday, it unfollowed everyone on Twitter, including Jack Dorsey, the new Twitter leader of the business, and Elon Musk. Since the reason for the account's rapid unfollowing of everyone is unclear, it is believed that it may have been due to uncertainty regarding blue checkmarks.
Several legacy accounts, like the New York Times, have already had their blue checkmarks removed by Twitter, and other free verification users will likely follow suit. The reason why Twitter is eliminating blue ticks is still a mystery, though. Musk obviously wants everyone who wants a blue tick next to their profile name to subscribe to Twitter Blue.
Users of the mobile app would need to pay Rs 900 to Twitter in India, whereas monthly fees for web users will be roughly Rs 600. There are several services and advantages that come with the Twitter Blue subscription now that free account holders do not.