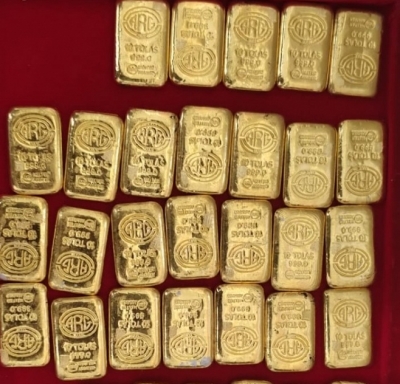 Chennai, April 23 : Nine Customs officials, including a senior superintendent, were dismissed from service for alleged links with gold smuggling gangs operating out of the Karipur airport in Kerala's Kozhikode.
The action was taken by the Customs Department after the airport turned out into a smuggling hub and the failure of these officials to curb the criminal activities.
An internal investigation by the Department found that the officers were hand in glove with the smuggling gangs.
Several smuggling gangs have been operating out of the airport turning the Malabar area into a major smuggling hub of Kerala.
The dismissed officials are Senior Superintendent of Customs Asha, Superintendent Ganapathi Potti, Inspectors Yassir Arafat, Yogesh, Sudhir Kumar, Naresh Gulia and Minimol, havildars Asokan and Francis.
The increment of another Superintendent Satyendra Singh was put on hold.(IANS)