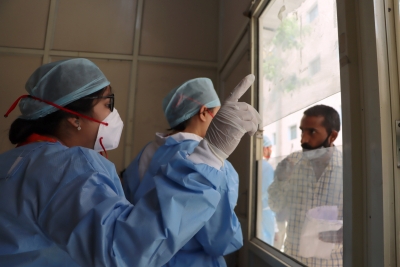 Shillong, April 30: The number of daily Covid-19 instances in India decreased, with 5,874 new cases being reported in the past 24 hours, the Union Health Ministry stated on Sunday.
The number of active cases has fallen below the 50,000 threshold and is currently at 49,015. In the past 24 hours, 25 fatalities—including nine confirmed deaths by Kerala—have been reported.
The weekly positivity rate was calculated to be 4.25%, and the daily positivity rate was 3.31%.
After 8,148 persons recovered from the illness in the previous day, the total number of people who have recovered from COVID-19 was 4,43,64,841.
The case fatality rate is 1.18%, while the national recovery rate is 98.71%.
India reported 7,171 new cases of Covid-19 on Saturday, along with 40 fatalities.