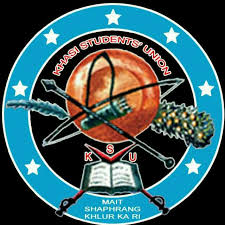 SHILLONG, May 6: Amid ongoing evacuation of students from Manipur by the Meghalaya government, the KSU has questioned the failure of the state government to bring back all 172 MBBS students pursuing their under graduate and postgraduate degrees at Regional Institute of Medical Sciences (RIMS), Imphal, in one go.
Speaking to reporters on Saturday, KSU general secretary Donald V Thabah said that the state government could evacuate only 27 out of the 172 students on Saturday.
He stated that another 145 students were still stuck at RIMS.
"We demand the state government to evacuate all the students by tomorrow. We will not hesitate to take some drastic steps in order to pressurise the government," KSU general secretary said.
Thabah highlighted that the medical students from Meghalaya were in distress fearing they might be attacked anytime in view of the growing tension in Manipur.
He questioned why the Meghalaya government has been unable to take steps similar to states like Sikkim and Tripura, which evacuate all their students in one go on Saturday by arranging a chartered flight.
The KSU general secretary said that the efforts of the state government to bring students in batches will not help.
"I understand that the Ministry of Civil Aviation was refusing to give permission to fly to the airport in Imphal. But we received information that the Ministry has now given its clearance," Thabah said.
He urged upon the state government not to waste any time since it is a question of life and death of the students.
"Many of our students are requesting the union if they can make arrangement for evacuation by road since they will want to attempt to leave Manipur instead of waiting inside the campus. We are being informed that the food ration is out of stock since shops are all closed," the KSU general secretary said.
On the other hand, the KSU leader told media persons that they had already spoken to both Meitei and Kuki community leaders to help in ensuring the safety of the students from Meghalaya.
Thabah said that he had spoken to the leaders of the All Manipur Students' Union (AMSU).
"All of them assured that there will be no harm to our students. The AMSU even assured to provide escort to the students from the state till the airport. But our fear is the miscreants who might take advantage of the situation," KSU general secretary added.