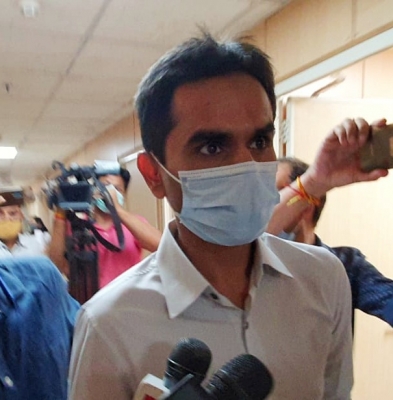 Shillong, May 19: According to a report submitted by the Narcotics Control Bureau, Sameer Wankhede, the former anti-drugs officer who arrested Aryan Khan, Shah Rukh Khan's son, in a drugs case, had allegedly made numerous travels overseas with his family and possessed substantial property out of proportion to his income.
The Central Bureau of Investigation, which is looking into him, used these findings as the basis for their First Information Report. The agency claims that Sameer Wankhede and a few other people threatened to incriminate Aryan Khan in the purported narcotics arrest unless Shah Rukh Khan's family paid a bribe of Rs 25 crore.
According to the report from the NCB's vigilance division, Aryan Khan and his companion Arbaaz Merchant's names were added at the last minute while the names of some other suspects were removed.
Aryan Khan's custody appears to have been repeatedly violated by Sameer Wankhede on purpose in order to allow Kiran Gosavi, the independent witness in the Mumbai cruise raid, a chance to act improperly and in breach of Central Civil Services laws.
A team of investigators had discovered corrupted CCTV footage from the NCB office. The NCB's Mumbai staff provided different DVR and hard copy recordings of the evening that Aryan Khan was brought to the NCB headquarters, according to the report.
The report also notes that Sameer Wankhede travelled abroad six times with his family between 2017 and 2021. UK, Ireland, Portugal, South Africa, and the Maldives, where he spent 55 days, were among the countries on the list.
However, he asserted that he only spent 8.75 lakh, just enough to pay for his airfare.
The report also makes notice of Sameer Wankhede's numerous pricey watches and other possessions, which are out of proportion to his known sources of income. This includes a Rolex watch that was reportedly sold to him for 17 lakh, which is significantly less than its MRP of 22 lakh.