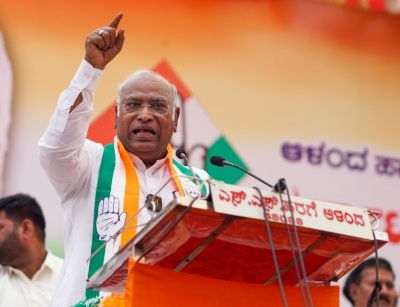 New Delhi, May 25:  Amid an ongoing row over the inauguration of the new Parliament building by Prime Minister Narendra Modi on May 28, Congress president Mallikarjun Kharge on Thursday said the Central government's "arrogance has destroyed the parliamentary system".
In a direct address to the Prime Minister, Kharge said in a tweet in Hindi: "Modi ji, Parliament is the temple of democracy established by the people. The office of His Excellency the President is the first part of Parliament. The arrogance of your government has destroyed the parliamentary system. 140 Cr Indians want to know what do you want to express by taking away the right of the President of India to inaugurate the Parliament House?"
Kharge's remarks came a day after 19 opposition parties, including the Congress, jointly announced to boycott the inauguration.
"When the soul of democracy has been sucked out from the Parliament, we find no value in a new building and announce our collective decision to boycott the inauguration of the new Parliament building," the parties said in a statement on Wednesday.
The NDA has slammed the opposition parties saying the boycott decision was a "blatant affront to democratic ethos and constitutional values of our great nation".
Meanwhile, the ruling YSR Congress Party of Andhra Pradesh and Odisha's Biju Janata Dal have announced their participation in the event.
IANS