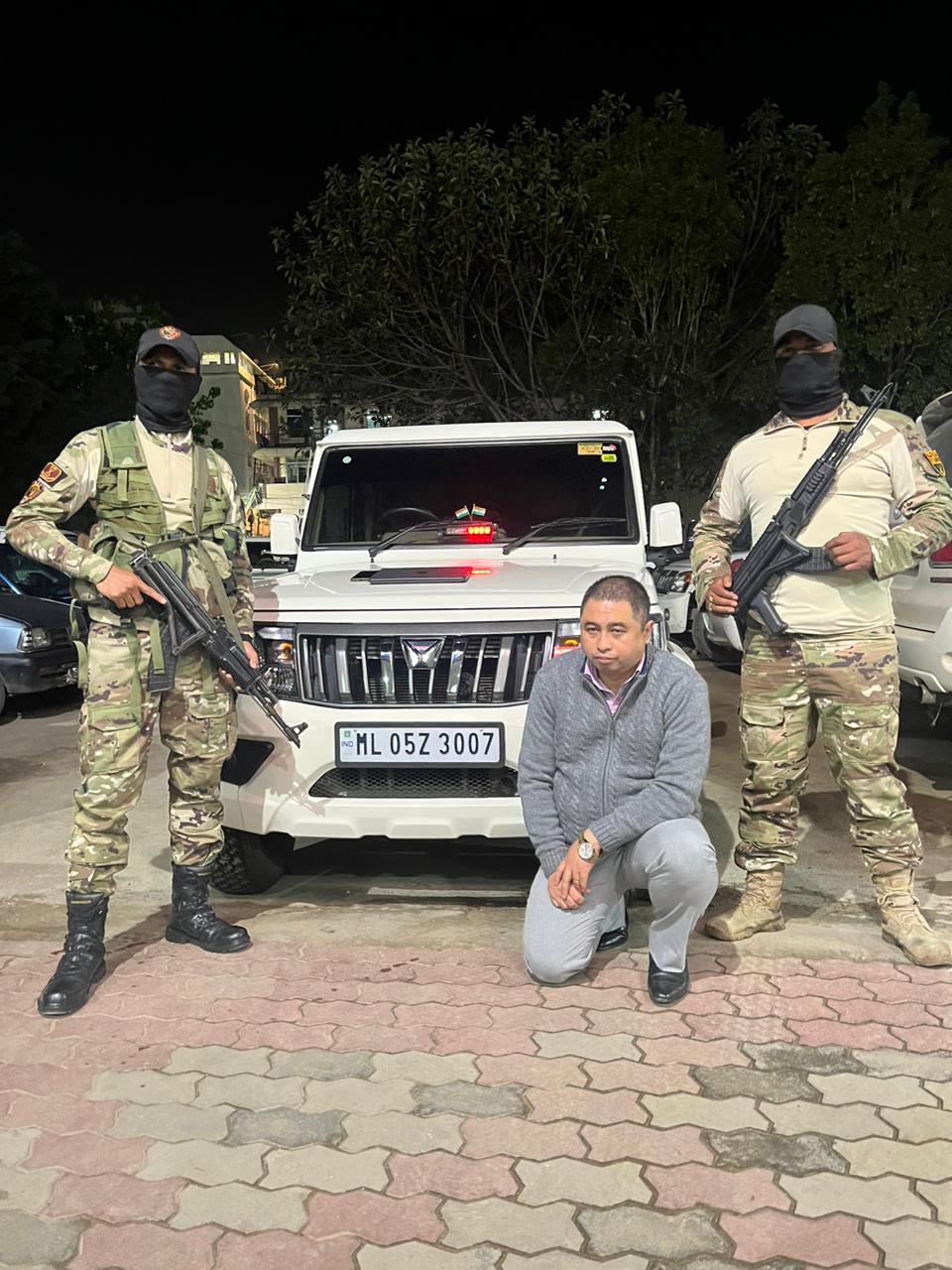 Shillong, May 25: A complaint was received by city police on May 16 last that one person claiming to be an IB Officer of the Ministry of Home Affairs offered to provide jobs in the Secretariat, Shillong through MPSC and DSC and told the complainant to collect an amount from all the persons interested according to their qualifications.
The complainant collected an amount of Rs. 80,00,000/- (Rupees eighty lakh) from 38 persons since last one year and paid the amount to him but evaded the complainant when the same was not fulfilled, according to a Press release issued by Shillong City police.
Furthermore, another FIR was received at Lumdiengjri PS on May 22 where the same person impersonated himself as an officer of the Meghalaya Police Special Branch and told the complainant that he can provide jobs in the Police Department under the condition that the applicants pays an amount of Rs. 100,000/- (Rupees one lakh) for non- Matriculate and Rs. 50,000/- (fifty thousand) for Matriculate. The complainant informed the same to his friends and one of his friends handed over an advance amount of Rs. 50,000/- to the person through his driver at Motphran, Shillong in the month of March, 2023.
In this regard, currently two cases have been registered  by Shillong City Police vide Mawlai PS C/No. 45(05)2023 u/s 419/420 IPC r/w 66D IT Act and Lumdiengjri PS C/No. 71(05)2023 u/s 419/420 IPC respectively.
The person involved in impersonating as an IB Official namely Richard Tiplang Swer (39), has been arrested and will be forwarded to court. One Bolero No. ML-05-Z-3007 with siren and VIP blinker, mobile, laptop and incriminating papers have been seized from his house at Wahingdoh.
Anyone who has been duped by the above impersonator are requested to lodge an FIR at the nearest Police Station.