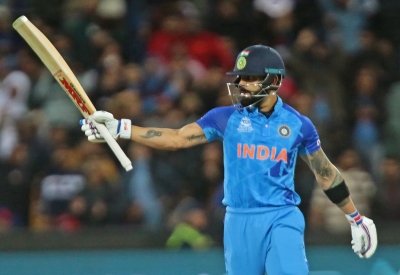 Shillong, May 26: Sunil Gavaskar, who is a legendary batsman for India, highlighted that it is too soon to decide whether Virat Kohli belongs in the Indian team for the 2024 T20 World Cup.
The 1983 champion emphasised that there will be another IPL season played prior to the main event, and Kohli's position should be decided based on his performance at that time.
Rumours began to spread that Rohit Sharma and Virat Kohli will be dropped from the T20I squad following India's defeat at the 2022 T20 World Cup in Australia.
However, for the past several months, Kohli has been in outstanding T20 cricket form. Kohli broke Chris Gayle's record for the most IPL hundreds in the IPL 2023 by hitting straight hundreds.