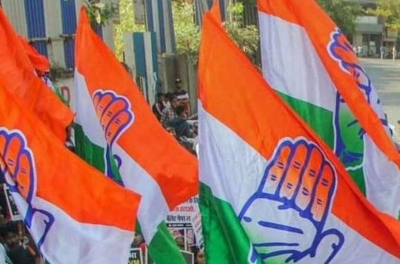 SHILLONG, May 27: In what may be termed as a dichotomy revealing itself, the state Congress has distanced itself from its secretary and Mawhati MLA Charles Marngar's statement that it is high time for Meghalaya to review the reservation policy, calling it his personal views.
State Congress working president Deborah Marak said the party has decided to form a special committee to hold discussions on the sensitive issue.
Stating that the Congress is concerned about the matter, Marak said questions were raised on the party's silence "but we categorically mention that the party is not silent. It had numerous discussions on this issue."
She said the internal committee of state Congress will dedicate its time and intellect, and after thorough discussions and understanding, it will make public its resolution.
She emphasised that matters like the reservation policy require time and that hasty decisions cannot be taken.
Earlier, Marngar had said, "It is true that the policy is more than 50-year-old and from the party's side, we understand the problem that arises. We all know that any policy, formulated by the government, can be reviewed after every 10 years. Therefore, the reservation policy should also be treated like any other policies."
He said as many states review their policies from time to time, it is high time for Meghalaya to review the reservation policy.
He dismissed the claims that the Congress is silent on the issue, stating the meeting convened by the state government on the roster system on May 19 was also attended by its workers and representatives.
"The stand of the Congress party on the roster system is that the government should prospectively implement it and not retrospectively," Marngar stressed.