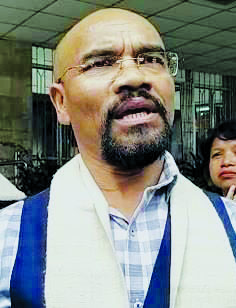 SHILLONG, May 27: The state government on Saturday issued a notification for the constitution of a committee to discuss the implementation of roster system and named VPP chief Ardent Basaiawmoit as a member but he refused to be a part of it.
The committee, headed by Cabinet Minister Ampareen Lyngdoh as chairperson, has members from all political parties.
Apart from Basaiawmoit, others named as members are Zenith M Sangma (TMC), HM Shangpliang (BJP), Augustine Marak (Garo National Council), Methodius Dkhar (HSPDP), Ronnie V Lyngdoh (Congress), Pyndapborthiaw Saibon (KHNAM), Dr WR Kharlukhi (NPP), Renikton Lyngdoh Tongkhar (UDP) and Chief Secretary DP Wahlang.
VPP general secretary Dr Ricky AJ Syngkon said Basaiawmoit refused to be a member of the committee as the party is sticking to the demand for a review of the reservation policy. He said the party has no problem with the roster system.
"There is no point discussing the roster system if we don't talk about the reservation policy. The crux of the problem is with the reservation policy," Syngkon said.
Basaiawmoit has been on an indefinite hunger strike since Tuesday demanding a review of the reservation policy. A lot of people, including leaders of political parties, are visiting him every day at the CTO parking lot where he is staging the protest.
Meanwhile, the terms of reference of the committee are to finalise the implementation of the roster system and submit its recommendations to the government within 15 days of its constitution.
The committee may co-opt any member to take part in the proceedings if felt necessary.