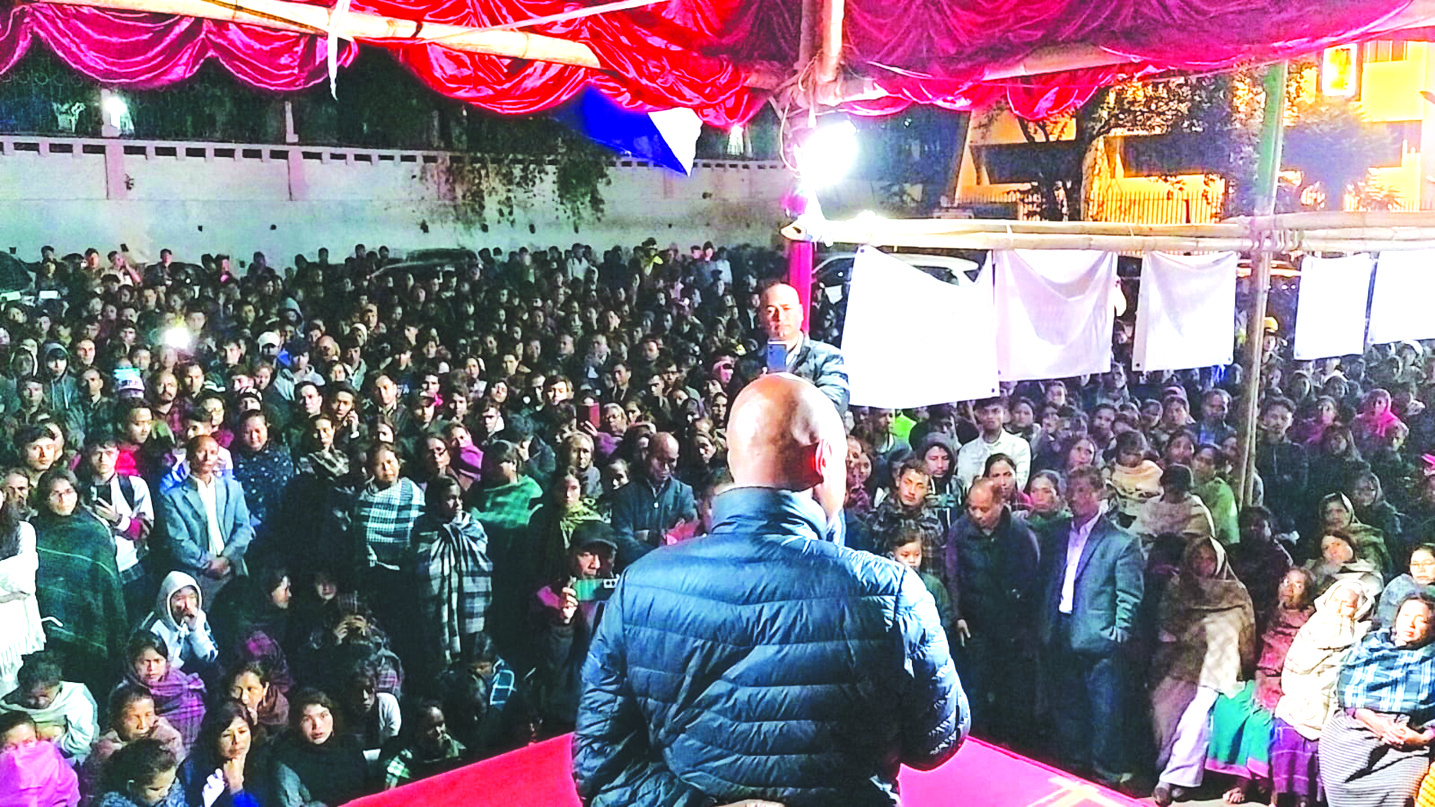 SHILLONG, May 29: The NPP-led MDA 2.0 Government is facing intense pressure from the Voice of the People Party (VPP) which is in no mood to back down from its demand for a review of the contentious job reservation policy.
With the VPP's demand slowly gaining traction, the party has now upped the ante and reiterated that the ongoing indefinite hunger strike of its leaders will continue until the government agrees to discuss the job reservation policy.
What is adding to the woes of the MDA is the fact that the VPP's demand is being backed by citizens from Khasi-Jaintia Hills, pressure groups and political parties, including those who are a part of the ruling dispensation.
VPP legislator from Mawlai, Brightstarwell Marbaniang told reporters that the party received a letter Monday morning from the government requesting its party president, Ardent Miller Basaiawmoit to attend the meeting of the Committee on Roster System headed by Law Minister Ampareen Lyngdoh. "Our party president had made it very clear that he is not going to be part of this committee," Marbaniang said.
He said the government had initially refused to discuss the reservation policy.
"After this, we requested the government to convene a special session of the Assembly to let the MLAs discuss the reservation policy. But the government did not pay any heed to our demand," Marbaniang said.
He declined to comment on the apparent silence of 32 MLAs from the Khasi-Jaintia region who are yet to speak out on the issue. "They should be asked why since the people have elected them," he said.
"We are only fulfilling our election promise of seeking a review of the reservation policy. But other parties that mentioned this issue in their election manifestos have not come forward to join this movement," he said.
Earlier in the day, the VPP expressed its deep appreciation to the principal and staff of St. Anthony's College for their attempt to organise a one-on-one public debate between the spokesperson of the party and the state president of the NPP. The debate was to have been on whether the VPP demand for a job quota policy review according to the population structure is illogical and wrong.
In a statement, VPP general secretary Ricky AJ Syngkon said St. Anthony's is one of the most prestigious colleges in the Northeast and played a major role in the development of the state.
"However, it is unfortunate that though the spokesperson of the VPP agreed to participate in the debate and one of the teachers of the North-Eastern Hill University accepted the invitation to be a moderator, the state president of the NPP refused to take part in the debate," Syngkon said.
He said declining to participate in the debate deprives the people of the state an opportunity to consciously and rationally weigh the ongoing movement for the review of the job reservation policy in the state.