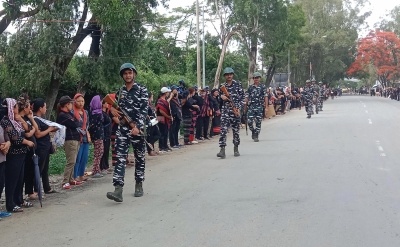 Shillong, June 1: The Centre on Thursday ordered a series of measures, including a judicial probe into the conflict that has already claimed several lives, to stop and contain the ethnic riots that broke out in Manipur.
Home minister Amit Shah announced that a committee led by a retired high court judge has been established to oversee a special CBI team's investigation into violent incidents in the northeastern state at a press conference in Imphal.
Shah is on a four day visit to violence-hit Manipur to broker peace between warring communities. During his tour of the state, he chaired meetings with security forces and civil officials and held discussions with various stakeholders.
He stated that a peace committee comprised of members of civil society will be led by the governor of Manipur.