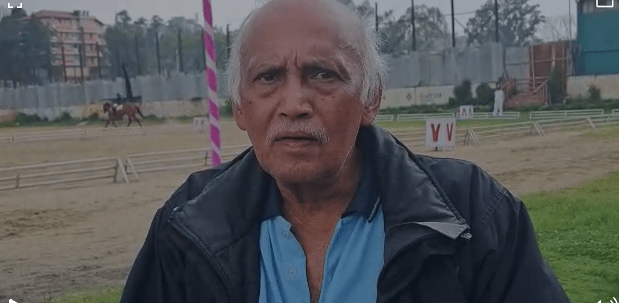 Guwahati, June 8: The three-day Shillong Heritage Horse Show hosted by Equestrian Association of Meghalaya in collaboration with the Shillong Recreational Ground Trust and the Assam Rifles held at Polo ground concluded on Wednesday.
The event was inaugurated by the legendary Tennis player and Arjuna Awardee, Joydeep Mukherjee.
The major participating teams being, The Assam Rifles, Assam Police, Assam Valley schools, DPS Numaligarh, R&V Sqadron of NCC Guwahati,Guwahati Riding and Polo Club, DPS Khanapara, Greenwood Horse Riding Club and riders from Equestrian Federation of Assam.
A camping site for approximately 40 participating horses has been arranged by the organizing committee adjacent to the show grounds.
A number of events for all categories which included, children, Junior and senior events were held in the three-day show.
The EAM in a humble way is also trying to organize an event as part of the overall destination promotion initiative and position Shillong as a hub of traditional and niche sports events.
Shillong has had a rich history of equestrian sports and horsemanship ranging from Polo; which used to be played at the present Polo Ground, to horse racing and cross- country rides on the numerous bridle paths and traces.
Chairman of the event, BK Dey Sawian said that Chief Minister had announced that Meghalaya will be hosting the national games in 2025.
"We felt that it is important to regenerate the interest of this particular activity which is an Olympic sports in Shillong," chairman of the event said.
Sawian recalled that they created the EAM in 2018 in preparation of 2022 national games which is did not happen.
"But this momentum was lost. But this time we have another two years for the so-called national games we must get back on track," he said.
Judge of international equestrian events, Col Sudhir Singh Ahlawat (Retd) said that this year's event is bigger as compared to the first Shillong Heritage Horse Show held in 2018.
A class XI student of Assam Valley School, Mebaman Kharlyngdoh said that most of the clubs who are participating in this event are coming from outside.
He said that there is a need for riding clubs in Shillong. "We have the equipment and the fields. We just need more people from Meghalaya to get involved," Kharlyngdoh said.