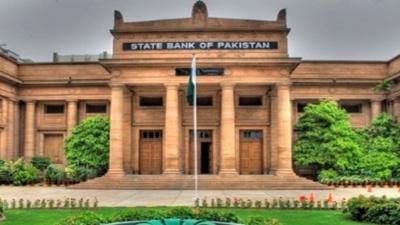 Islamabad, June 9 : The State Bank of Pakistan (SBP) said that its foreign exchange reserves had decreased by $179 million.
During the week ending on June 2, the total foreign exchange reserves of the Pakistani central bank fell to around $3.9 billion, Xinhua news agency reported, citing a statement issued by the SBP on Thursday.
The decrease was "due to external debt repayments", the statement added.
Net foreign reserves held by commercial banks came at $5.4 billion, the central bank said.
Total liquid foreign reserves held by the South Asian country stood at about $9.3 billion, according to the SBP. (IANS)