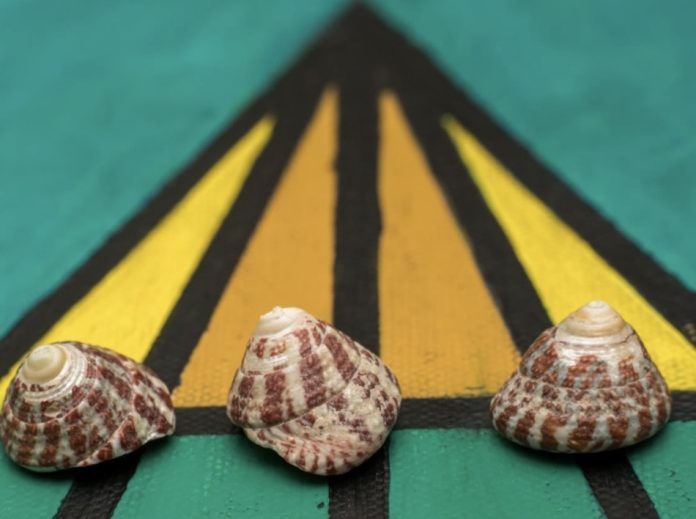 By Auswyn Winter Japang with inputs from Barikupar Paswett, Andrew Gardner Marwein and Kermebanskhem David Lamare.
Folklore serves as an intrinsic and foundational component of human existence, forging the very tapestry of society that persists throughout the annals of time. Its composition and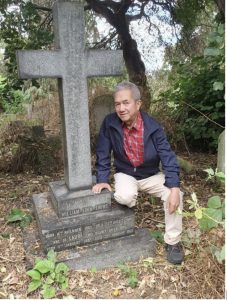 evolution is fundamentally intertwined with a web of narratives, customs, food habits, architecture, textile, crafts and much more. It also reflects upon beliefs that are deeply entrenched within the socio-cultural milieu. The word was first coined by William John Thoms in 1846 and was later further developed by Melville J. Herskovits.
Folklore today, persists as a steadfast sentinel amidst the relentless march of advancements in written communication technologies. It steadfastly affirms those qualitative dimensions of human existence that often elude written documentation. What renders folklore uniquely captivating is its ubiquitous presence among diverse groups and within every segment of humanity, manifesting itself in an astonishing array of forms, each tailored to the idiosyncratic contours of a culture and the collective modus operandi of a given group. Consequently, folklore emerges as an indispensable repository of cultural heritage, fostering a profound sense of connection and continuity among communities across epochs and regions.
Contemporary academic investigations into cultures and communities, predominantly emanating from the scholarly domains of the School of Humanities and Social Sciences within the Northeastern region of India, exhibit a marked proclivity towards the integration of folklore as an integral component of their modern investigative methodologies. This deliberate incorporation of folklore into scholarly pursuits not only signifies a progressive departure from conventional approaches but also ushers in innovative dimensions within anthropological inquiries. Scholars, by championing the role of folklore, transcend conventional disciplinary silos and advocate for a holistic approach that integrates diverse forms of knowledge. This interdisciplinary approach seeks to transcend the limitations of traditional research paradigms and harnesses the profound insights that folklore offers as a dynamic repository of cultural heritage.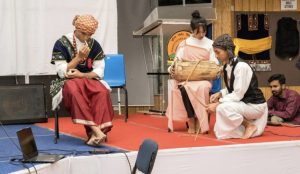 Therefore, in a celebration that paid homage to the rich tapestry of cultural traditions the world over and in Meghalaya specifically, the North-Eastern Hill University (NEHU) recently hosted an event entitled Once Upon A Time: Folklore Through the Ages. This  occasion not only served as an ode to the 177th anniversary of the formal inception of Folklore as an academic and scientific discipline, a coinage attributed to William Thoms, but also aspired to embark on an immersive exploration of the realm of folklore through the twin lenses of academic inquiry and experiential engagement. The inaugural rites of this celebratory confluence were inaugurated by Professor Desmond L. Kharmawphlang, whose tribute to the venerated Thoms was marked by a reverential visit on August 1, 2023, to Brompton Cemetery, Chelsea, London, UK where the scholar's grave is located. The "Father of Folklore" was laid to rest here on 15th August 1885.
The event, convened on the occasion of World Folklore Day, commenced with a welcome address by Dr. Lapynshai Syiem, representing the Department of Cultural and Creative Studies of the North-Eastern Hill University, Shillong. The atmosphere was further imbued with cultural resonance as the inaugural proceedings were accompanied by a melodious flute performance executed by Abhirup, a graduate student hailing from the same department, thereby establishing an evocative ambiance befitting a day devoted to cultural enrichment. Subsequently, Prof. Desmond L. Kharmawphlang, Head of the Department of Cultural and Creative Studies, provided a comprehensive exposition of the day's meticulously curated agenda. The inaugural segment of the event was characterised by discourse, consisting of presentations and dialogues featuring venerable scholars and practitioners who have made indelible contributions to the realms of cultural studies and the display of cultural artefacts.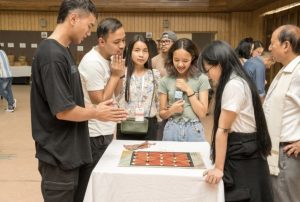 The technical component of the event was initiated by Professor Mark Bender, an eminent Sinologist and folklorist who also heads the Department of Chinese Literature and Folklore at Ohio State University, Columbus, U.S.A. who commenced the proceedings of the day with an address lauding the event's meticulous organisation and its innovative multidisciplinary approach. Following Professor Bender's remarks, a succession of erudite presentations unfolded, featuring contributions from Assistant Professor, department of Mass Communication, St. Anthony's College, Nathaniel Majaw, Assistant Professor at Kiang Nangbah Government College, Sharailyn War Sohlang,  and the Curator of the Ever-Living Museum, Shillong Kyntiewbor War. These distinguished scholars and practitioners collectively enriched the discourse with their expertise and perspectives, thereby enhancing the academic depth and scholarly rigor of the proceedings.
The event's technical interlude gracefully transitioned into a lunchtime respite, where the senses were enraptured by an opulent spread of traditional, organic Khasi cuisine, an embodiment of Meghalaya's gastronomic legacy. Here, attendees embarked on a delectable journey through local flavours, savouring dishes steeped in cultural heritage. Subsequently, the cultural panorama unfurled, commencing with a captivating demonstration of traditional Khasi games that transported participants to a bygone era of leisure and amusement. These time-honoured diversions were made accessible to all, invoked a sense of nostalgia and joy especially to those whose modernity has far removed them from the cultural roots.
Adding a dimension of awareness and engagement, the AIDS Foundation orchestrated a quiz contest centred on AIDS, not only testing intellect but also underlining the importance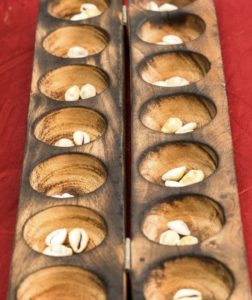 of health advocacy. The laurels for the victorious participants were tokens of gratitude from the organisation. The cultural reverie continued to unfold with entrancing performances orchestrated by students and various student organizations affiliated with NEHU. The NEHU Drama Association finally took centre stage, setting the tone with a humorous and lighthearted theatrical rendition. Following this, Dr. Benedict Hynniewta, a personality from the Department of Cultural and Creative Studies, enchanted the audience with a soul-stirring flute recital that resonated with the ethereal notes of cultural heritage. If ever the flute spoke to the human soul, it would be at such a performance.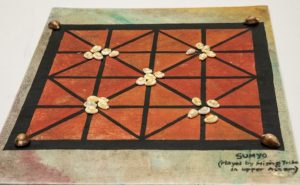 The event culminated with a compelling theatrical production entitled 'No Idea', thoughtfully crafted to serve as a satirical exploration of the intricate and at times contentious landscape within the humanities and social sciences. Presented by the NEHU Drama Association, this performance served as an incisive examination of the multifaceted dimensions inherent in academic endeavours, leaving the discerning audience in a state of profound contemplation and intellectual engagement. This multifarious cultural presentation also included captivating dance and vocal recitals by students hailing from diverse NEHU departments, riveting performances by Bala from the esteemed Khmih Creative Society, and the resonant melodies of the traditional ensemble "We The Folk". The event reached its denouement with an expression of gratitude, conveyed by a graduate student from NEHU's Department of Cultural and Creative Studies, extending appreciation to all participants and organisers whose collective efforts culminated in the resounding success of the event.
About:
The Once Upon a Time: Folklore Through the Ages brings to mind a reflection of events that not only reflected the past but also conveyed the mood of folklore as it was often recalled in children literature where narrative would begin with, "Once Upon a Time…" The celebration convened at North-Eastern Hill University stands as a resplendent triumph, resoundingly attaining its fundamental objectives. With an unwavering commitment to the dual imperatives of venerating folklore and fostering a platform for the confluence of erudite scholarship and immersive learning, the event not only realised its immediate aspirations but also emerged as a vivid testament to the imperative of safeguarding and disseminating the profound cultural heritage intrinsic to Meghalaya and its wider milieu.