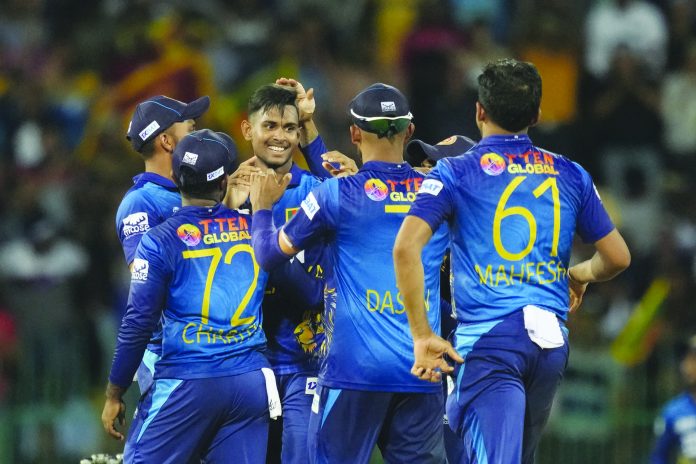 Shillong, September 18: Cricket fans and anti-corruption activists are calling for a police investigation into alleged malpractices and match-fixing in Sri Lanka's humiliating defeat against India in the Asia Cup final on Sunday.
As per IANS, the civil rights organization, Citizen Power Against Bribery, Corruption, and Wastage, filed a complaint at the Police Headquarters in Colombo, raising serious suspicions about the performance of Sri Lankan cricketers, especially their quick dismissal for a minimal number of runs.
C. Kamantha Thushara, the chairman of the organization, expressed concerns about possible match-fixing, as Sri Lanka was bowled out for just 50 runs in a mere 15.2 overs. He remarked, "Within 19 minutes and 15 overs, they managed to score only 50 runs. This is equivalent to just one run per over in a 50-over game. There are suspicions surrounding the cricketers' performance in that match. The game was over while fans were still queuing to enter the stadium."
Thushara emphasized the need for an immediate investigation into Sunday's game, suggesting that it should include examining telephone conversations involving Sri Lanka Cricket (SLC) officials and players.
He voiced concerns about cricket becoming tainted by financial interests and accused the SLC of corruption. The organization called on the Sports Minister to take responsibility for conducting an inquiry, stating, "Even a school team would have put up a higher score on the scoreboard."
India secured their eighth Asia Cup ODI victory, while Sri Lanka posted their lowest-ever total in the Subcontinent tournament.