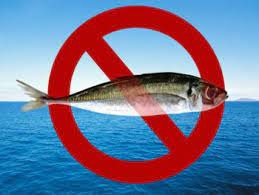 By Our Reporter
SHILLONG, Sep 18: The unfortunate death of an infant on the road in West Khasi Hills, has prompted the
South West Khasi Hills district administration to impose a ban on fishing competition and public gathering at fishing ponds within a distance of 500 metre from the PWD roads.
"This order has been issued in view of the reports that some individuals and groups of persons are in the habit of organising fishing competitions/ public gatherings at the fishing pond areas which are located near the PWD road, where smooth flow of traffic is disturbed and creating inconvenience to the general public," the order issued by District Magistrate T Lyngwa said.
The development comes after a pregnant woman was forced to deliver her baby inside a tourist vehicle after she was stuck in traffic while on her way to a hospital in Shillong on Saturday. The baby died before reaching Holy Cross Hospital in Mairang.
Meanwhile, West Khasi Hills Police said they are inquiring into the matter.
The woman, who hails from Mawthawniaw village in West Khasi Hills, was stuck in a massive traffic jam at Ksehkohlong near Pamphyrnai Lake on National Highway 44(E) for three hours. The gridlock was caused due to a fishing competition organised at Pamphyrnai Lake.