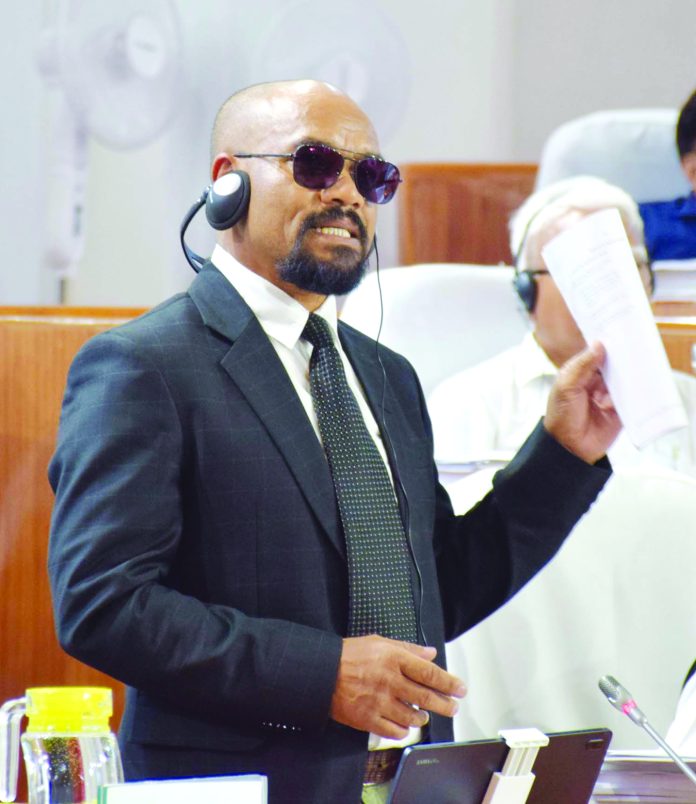 By Our Reporter
SHILLONG, Sep 18: The autumn session of the Assembly is likely to witness some power-packed discussion on the burning issue of drugs and substance abuse, strengthening of the primary education, the style of functioning of the MeECL and Health department and the proposed railway projects in the state.
A total number of 60 questions have been listed for Tuesday, VPP president and Nongkrem MLA, Ardent Miller Basaiawmoit had stated on the first of the session on Friday.
Basaiawmoit will table a motion on the issue of drugs menace and substance abuse.
VPP's Mawlai legislator, Brightstarwell Marbaniang will place a motion to discuss the excessive use of force during the public hearing for expansion of the Meghalaya Cement Limited's mining activities at Thangskai village.
UDP's Nongpoh MLA, Mayralborn Syiem is set to table a special motion on the need for the state government to provide for maximum allocation in the annual budget for the maintenance of existing state, district roads and highways within the state.
The Nongpoh MLA will table two more motions — one seeking strengthening of the primary education in the state and another on the merits and demerits of the railways in Meghalaya.
Congress MLA from Umsning, Celestine Lyngdoh will introduce a motion on the style and functioning of the MeECL and the Power Department and another pertaining to the Health Department.
The House is also likely to discuss the Megha Health Insurance Scheme, the seizure of a large quantity of heroin near Khliehriat in East Jaintia Hills and the inquiry instituted by the deputy commissioner following complaint by students that they were receiving medicines which have expired.