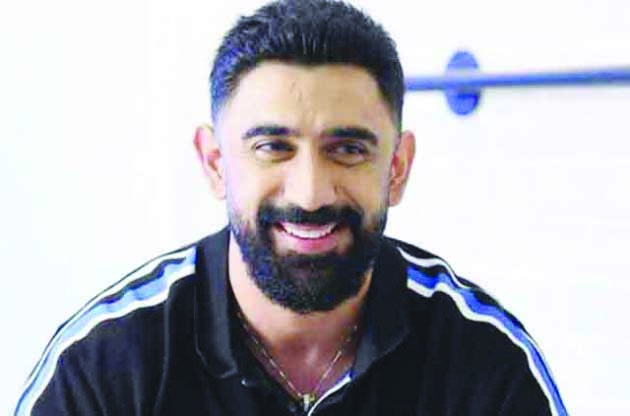 Shillong, September 19: The popular crime-thriller streaming series 'Duranga' is gearing up for its highly-anticipated second season, and it has unveiled an intriguing new poster.
In the striking poster, actor Amit Sadh is seen wearing a cap and hoodie as he gazes into the camera, his head turned in a mysterious manner. Amit Sadh's character was a central figure in the first season, initially comatose but showing signs of improvement toward the season's cliffhanger conclusion.
According to the makers of the show, the second season's narrative will be heavily influenced by Amit's character, indicating a pivotal role for him in the upcoming episodes.
As per IANS, the poster also features actor Gulshan Devaiah, who played the role of an artist and skilled cook in the series. Gulshan's character appears in multiple dimensions within the poster, adding to the intrigue.
Director Rohan Sippy expressed his excitement for the new season, stating, "The cast and crew have worked very hard in all departments to add even more excitement and emotional engagement this time around, and we can't wait to share it with the audience very soon."
'Duranga' is an official adaptation of the Korean series 'Flower of Evil.'
The second season will see the return of familiar faces, including Gulshan Devaiah, Drashti Dhami, Barkha Sen Gupta, and Rajesh Khattar, reprising their respective roles. The storyline will follow the awakening of Sammit Patel, portrayed by Amit Sadh, from his coma as he pursues Abhishek Banne, portrayed by Gulshan Devaiah, who has been living under Sammit's identity.
Amit Sadh's character will play a crucial role, challenging Gulshan Devaiah's character and putting everything on the line to protect his family.
Producer Goldie Behl expressed his gratitude for the positive response to the first season and excitement for the second season, describing it as "sharper, stronger, and filled with more twists and turns." He praised the collaboration with the talented cast and crew.
Produced by Goldie Behl's Rose Audio Visuals, 'Duranga 2' will soon be available for streaming on ZEE5.