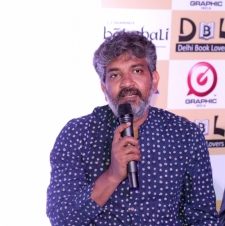 Shillong, September 19: Renowned filmmaker SS Rajamouli has revealed plans for a biopic on Dadasaheb Phalke, titled 'Made In India.' This biographical film will be directed by National Award-winning filmmaker Nitin Kakkar.
As per IANS, Rajamouli shared a teaser of the project on Instagram and X, expressing the emotional impact of the narration. He acknowledged the challenges of creating a biopic, especially one about the "father of Indian cinema". Rajamouli captioned the video with immense pride as he presented 'Made in India.'
'Made In India' is set to depict the life of Dadasaheb Phalke, often referred to as the father of Indian cinema.
The film will see a multi-language release, including Marathi, Telugu, Hindi, Tamil, Malayalam, and Kannada.
The production of the movie will be handled by Varun Gupta of MaxStudios and SS Karthikeya of Showing Business.