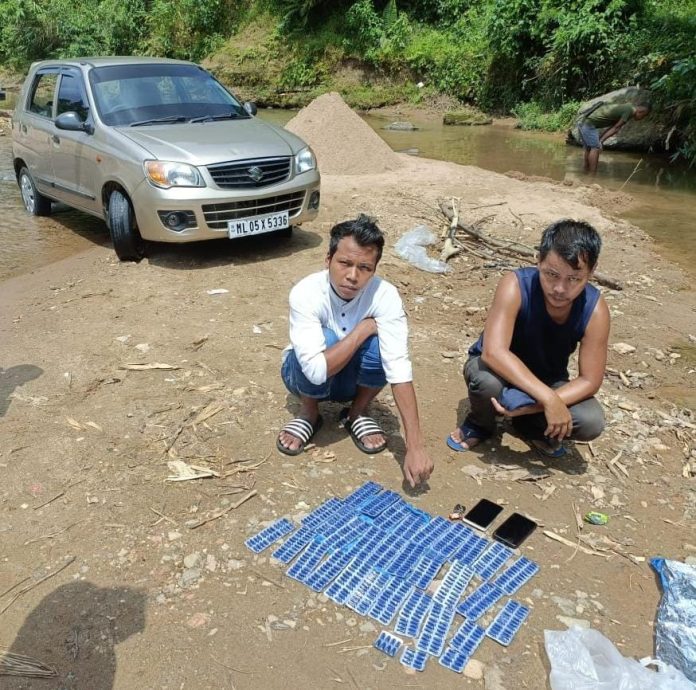 Tura, Sep 19: In yet another crackdown on the drug menace, two persons were on Sunday arrested by the Anti Narcotics Task Force (ANTF) from Rongkhon Songgital dumping ground area in Tura and illegal drugs recovered from their possession.
Police made the arrest after receiving information from reliable sources about the movement of potential drug dealers at Araimile area in a car.
The two persons- Jedin Ch Marak and Sundar R Marak were arrested from a vehicle with B/R number ML05-X-5336, which was parked by the Ringre stream near the Catholic Cemetery. A search of the two suspects and the vehicle led to the recovery of 712 Nos. of Pyeevon Spas Plus capsules.
A case has been registered in this regard at Araimile PS under NDPS Act.